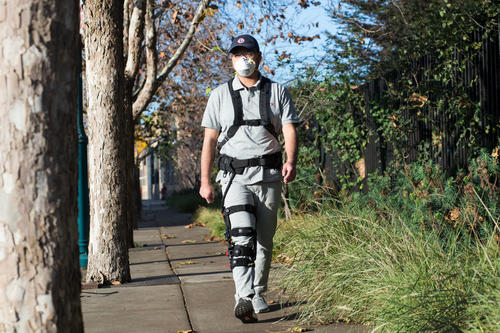 BACKX has shown the ability to reduce the strain on a wearer's lower back (L5/S1 disc) by an average of 60% while stooping, lifting objects, bending or reaching. Decreasing strain in the muscles of the lower back can reduce the compression force around the L5-S1 vertebra lowering the risk of back injuries and increasing user endurance.
Even without the use of electronics the BACKX is intelligent enough to not impede natural movements, allowing the wearer to perform most activities, such as walking, climbing up and down stairs and operating work vehicles, without restriction, while supported the wearer when they need it the most.
With its core support technology to reduce lower back strain and the most comprehensive set of standard features in any back exoskeleton, BACKX is a leader in the field of back support exoskeletons.
Novel technology minimizes the hardware mass carried at the user's leg. Providing the user more agility and freedom.
With a minimal profile similar to that of an athletic knee brace, the device can be easily concealed or proudly showcased.
By providing torque at both the medial and lateral side of the knee, we eliminate twisting of the device during torque transfer and provide a more stable and responsive assistance.
Reduced brace mass results in a more secure device with less cumbersome strapping. This results in less wobbling and slippage during extended wear and during fast maneuvers.
Can be configured for 1 leg or 2 legs. Can be configured to provide extension torque, flexion torque, or both.
Intelligent algorithm knows exactly when and how to provide assistance to the user during walking, ramp, stairs, sitting, standing, and other daily maneuvers.
Worker

"It is going to be perfect for what we are

doing, ergonomically for your body, and

supports your lower back."

Arcelormittal Coatesville

Safety Engineer

"I speak for many people here at

Arcelormittal Plate when I say this, overall

we are very pleased with our purchase. We

continue to identify new tasks in which

there is a legitimate purpose for the units,

our employees continue to reach out to

interact with or wear the units"

Flat Chrysler Automotive

Physiotherapist

"The exoskeleton brings comfort, supports weight,

reduces effort throughout the journey

and lessens worker fatigue"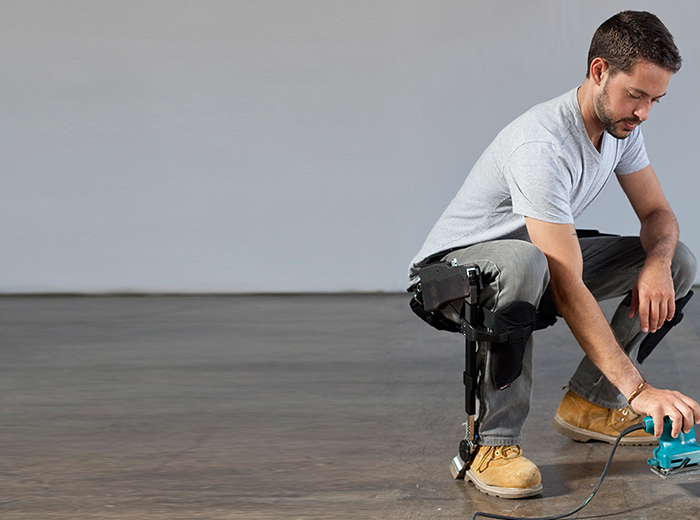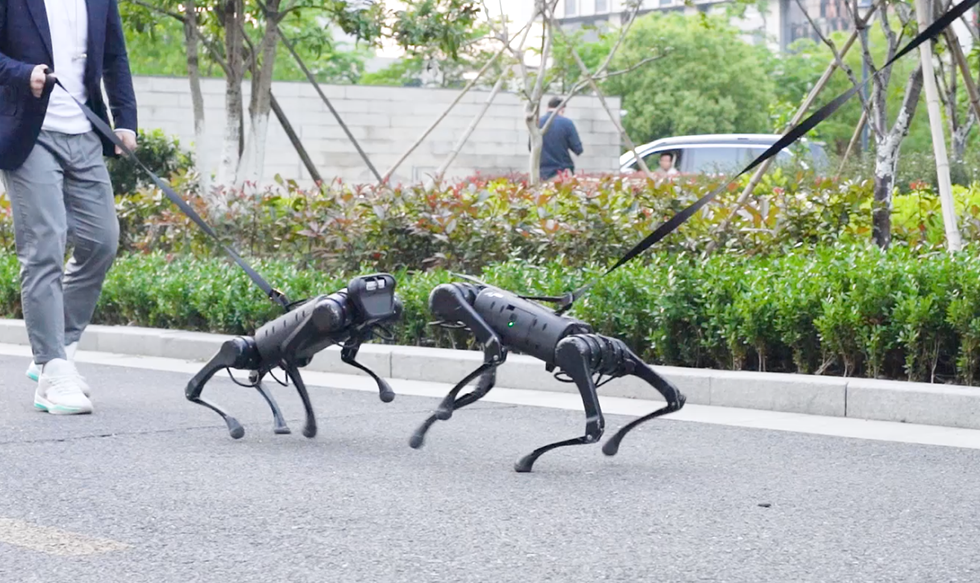 Fill out the form below, we will get in touch with you as soon as possible