Robot Assisted Driving Toolbox™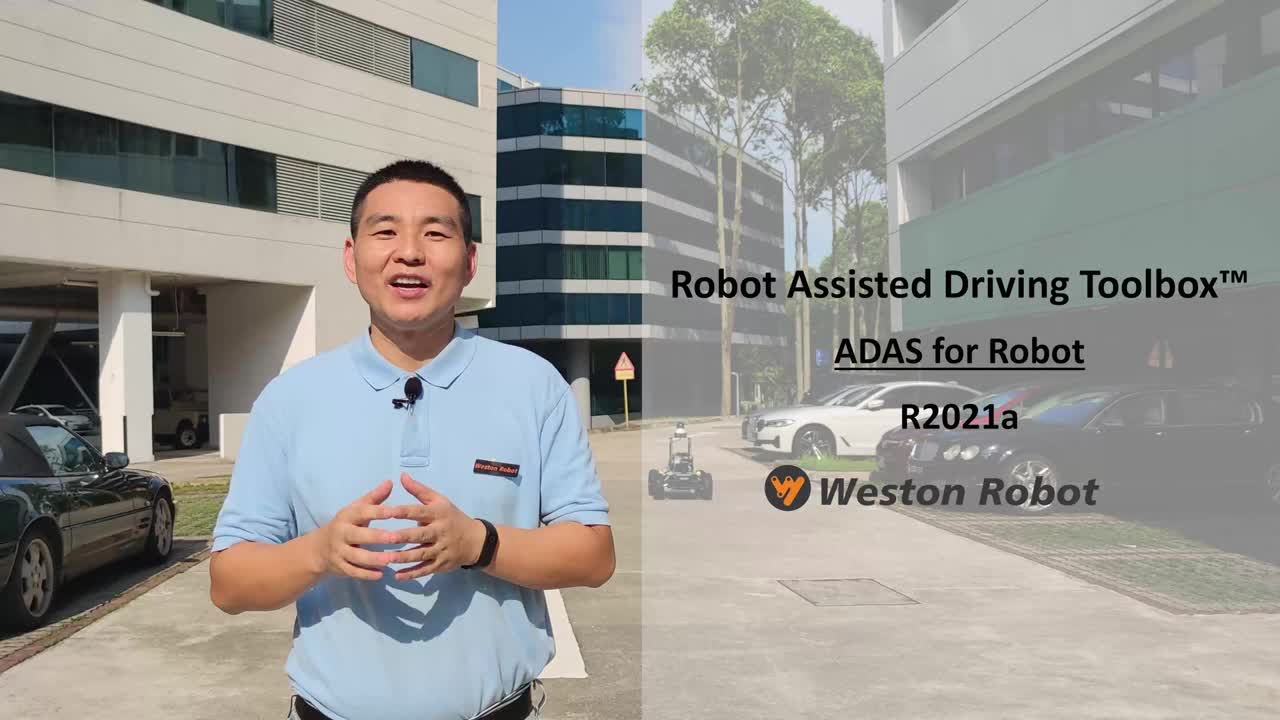 Robot Assisted Driving Toolbox by Weston Robot
Your robot may be deployed a few kilometers away from your control center and at the same time you may need to manually control the robot for different reasons. For example, you may need to re-do the mapping of the deployment site, or the robot pathway is currently blocked, or simply to drive the robot to a nearby service center for maintenance.
Unified Driving Controls for Different Robots
Multi-camera Video Streaming
Safety Assurance with Multi-sensor Fusion
Easy Selection of Joysticks and Networks
Robot Assisted Driving Toolbox provides robot operators with ADAS capability commonly used in the automotive industry.

The toolbox accomplishes a range of functions, including unified driving controls for different robots, multi-camera video streaming, safety assurance, and easy selection of joysticks and networks.

You can remotely drive both indoor and outdoor robots with the unified remote robot driving SDK. You can also stream camera feeds that cover 360-degrees around the robot at acceptable low-latency using 4G network, allowing you to monitor the surroundings of the robot.

In addition, the toolbox helps ensure the safe steering of your robots with our multi-sensor fusion algorithms. These algorithms are able to process peripheral data such as ultrasonic or TOF sensors and emit visual or audio warnings. Using the algorithms, the driver can be alerted of obstacles or cliffs that are not detected through the on-board cameras, creating a more robust safety system.

You can easily choose and configure between joysticks through a simple and intuitive GUI. You can also switch between available WIFI, 4G, and even 5G network connections.

The toolbox also works together with the Robot Deployment Toolbox and the Robot Maintenance Toolbox. For more information about the robot assisted driving toolbox, please visit the product page.
Construction Site Inspection using Robot Dog with RADT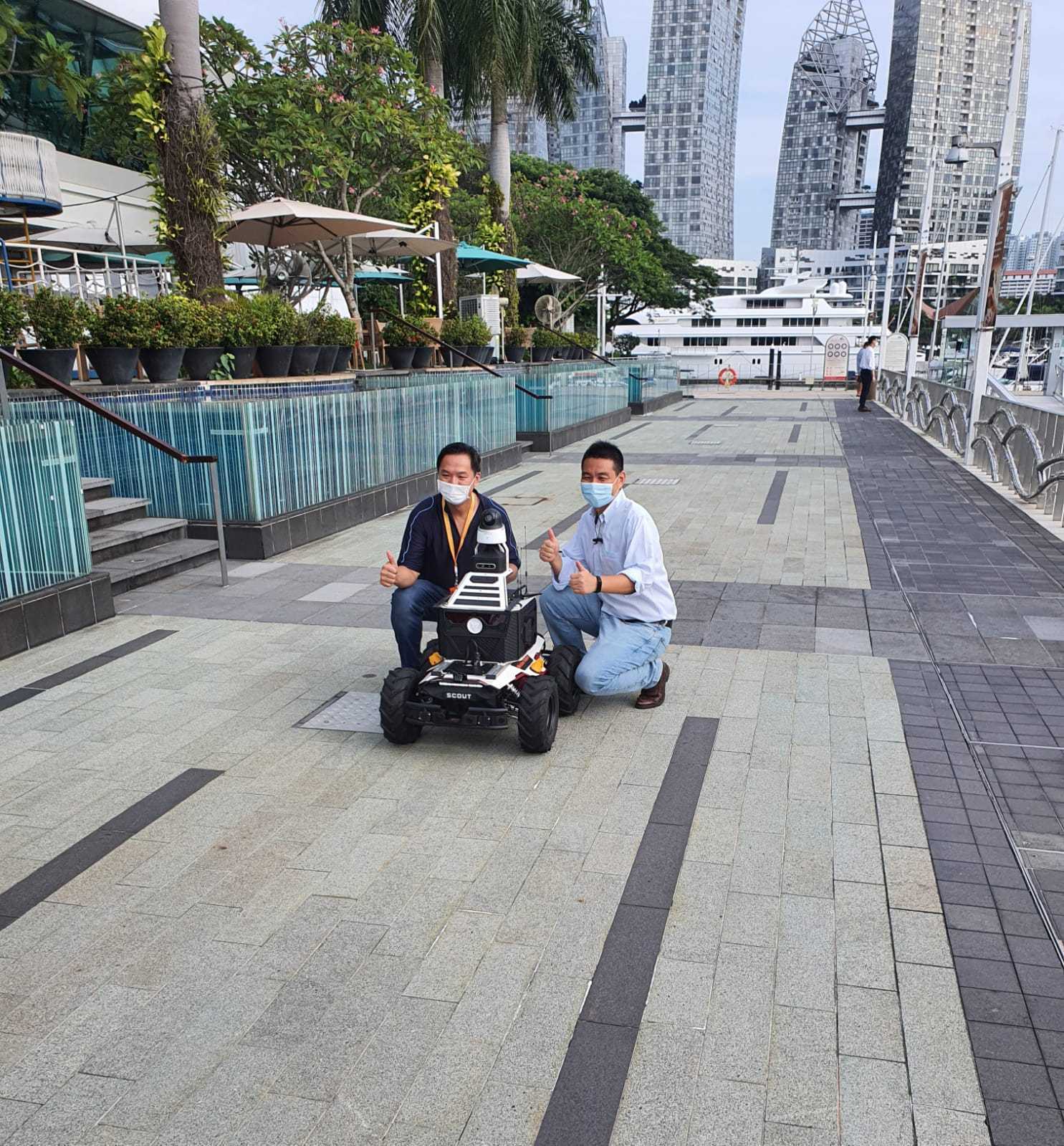 Security Patrolling using Mobile Robot with RADT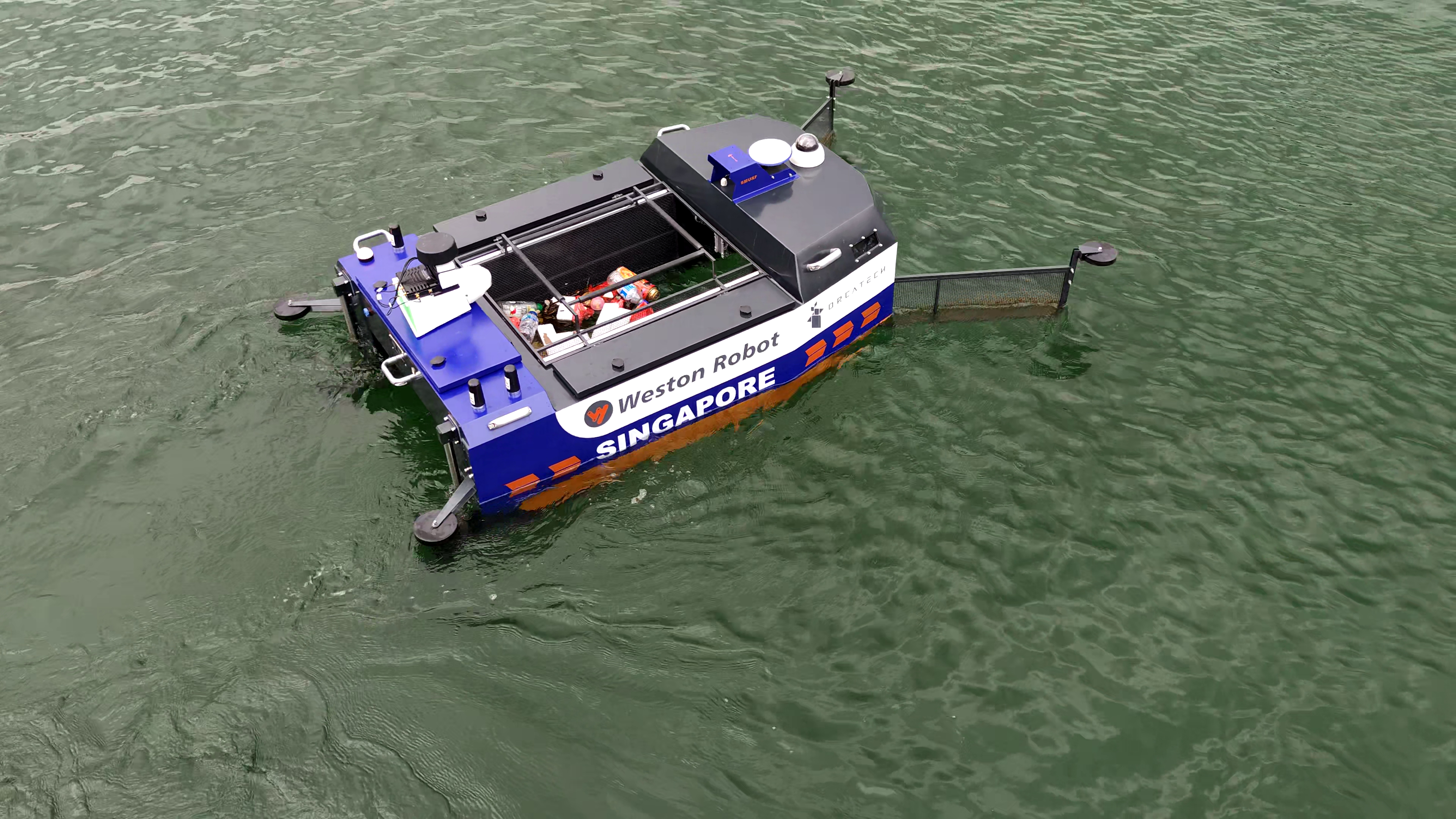 Remote Control of USV for Garage Collection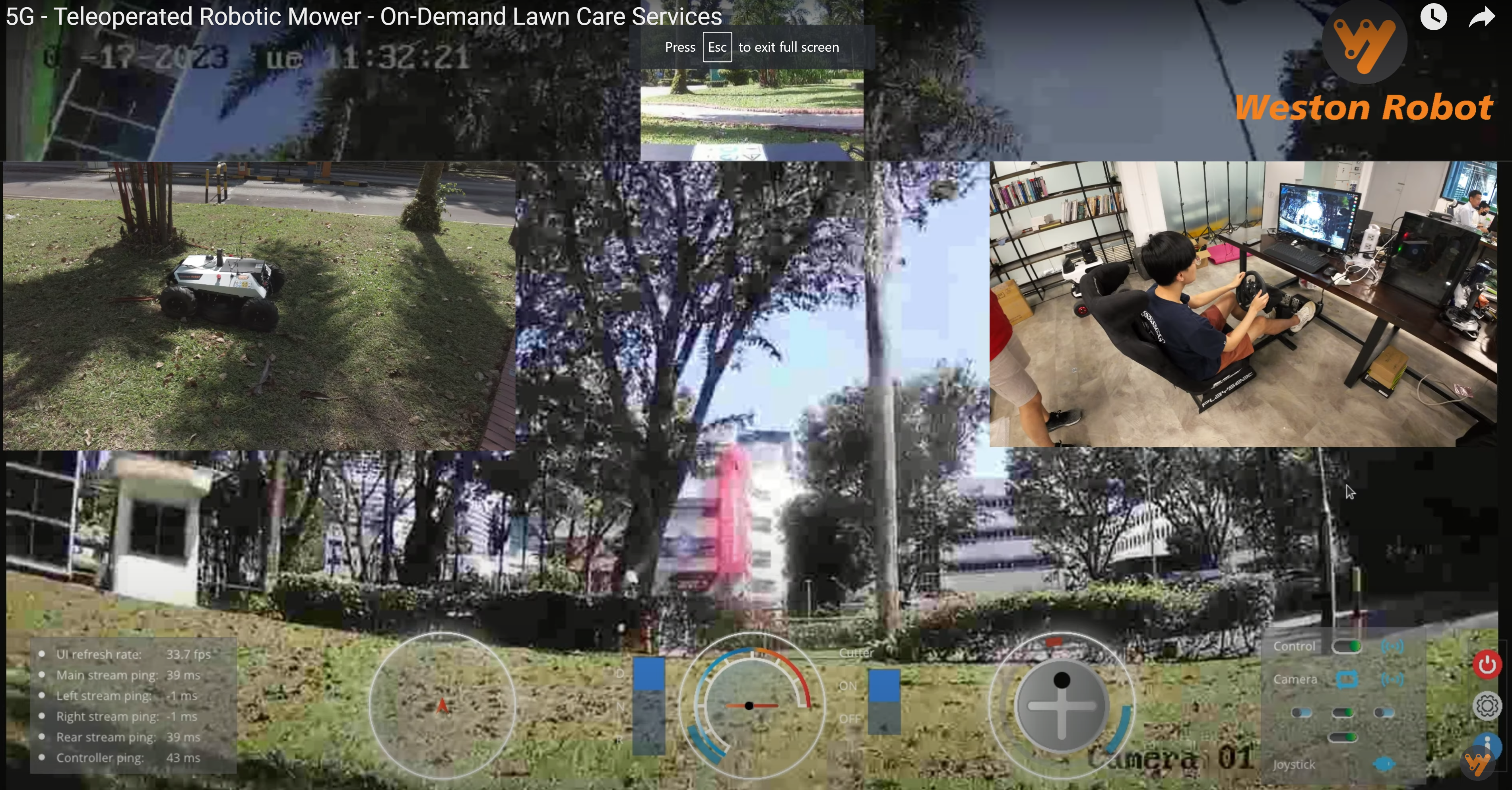 5G - Teleoperated Robotic Mower
Remote Driving Made Easy with
Unified Controls for Different Robot Bases

Remote Driving Made Easy with
Multi-camera Video Streaming Simultaneously
Remote Driving Made Easy with
Multi-camera Safety Assurance with Multi-sensor Fusion
Overlappping of Real-Sensor Data on Virtual Robot

Built-in Real-Time Acquisition and Processing of

Lidar

Ultrasonic

ToF

Bumper

RGBD (in pipeline)

Audio and Visual Alert to Robot Drivers

Force Feedback Possible with Supported Joysticks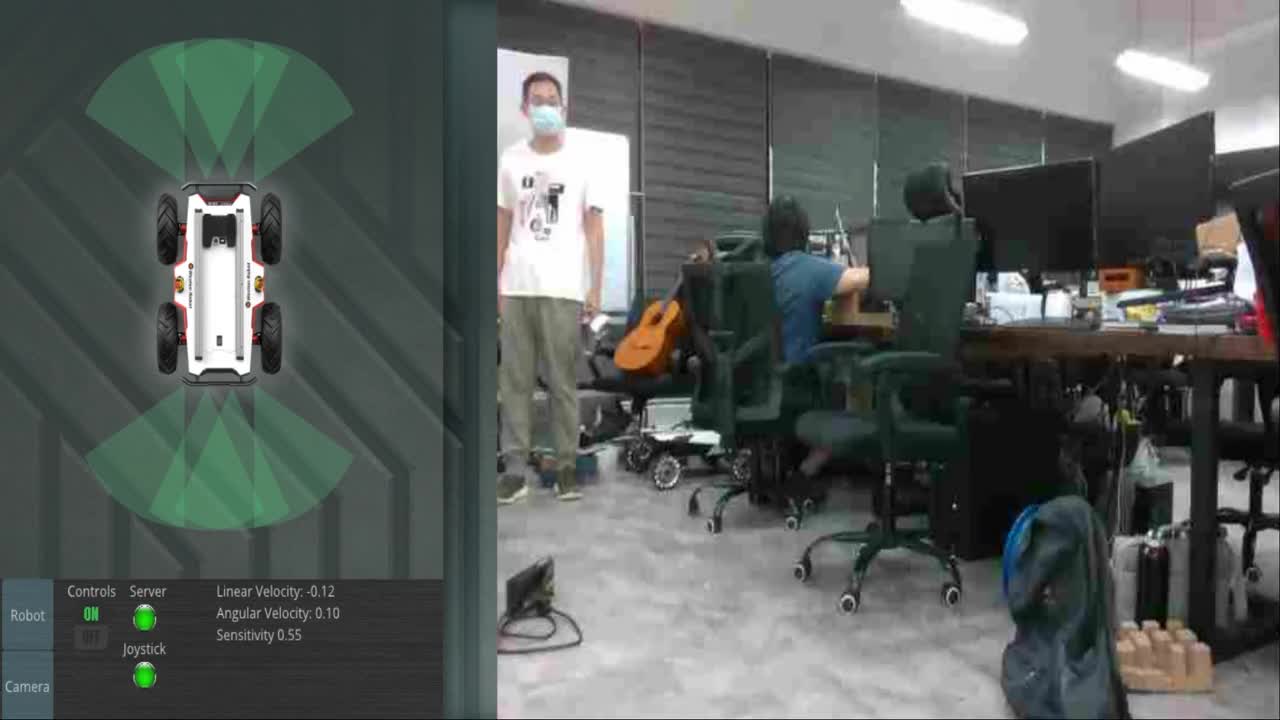 请输入标题
Remote Driving Made Easy with
Easy Selection of Joysticks and Networks
Remote Driving Made Easy with
Robot Deployment Toolbox and Robot Maintenance Toolbox
Drive Your Robot with Robot Assisted Driving Toolbox
Fill out the form below, we will get in touch with you as soon as possible