Robot Maintenance Toolbox™
Make Robot Maintenance Easy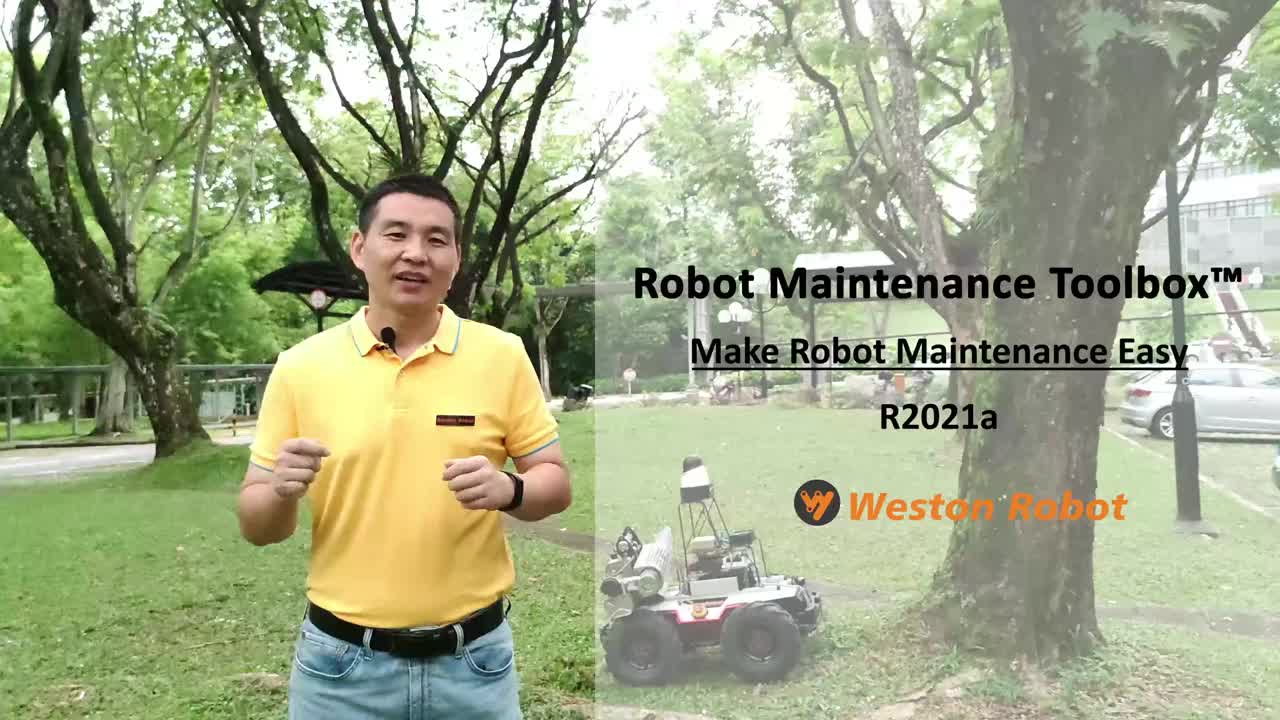 请输入标题
After your robot has been deployed, you need an easy-to-use tool to perform the robot maintenance to keep it running.
GUI and TUI Diagnosis Tools for Different Robots
Minimal Hardware Requirements
Highly Customizable Interfaces
Predictive Maintenance Tools
Robot Maintenance Toolbox provides robot engineers with both a Terminal-based user interface and a graphical user interface to quickly monitor, diagnose and restore the robot operation.


Through network connection to a robot deployed at a remote site, Robot Maintenance Toolbox provides you a graphical interface to display the critical information of the robot, such as the motor rpm, current and temperature. Together with the Robot Assisted Driving Toolbox, you can manually interact the robot from your office, display sensor data, and analyze the robot behavior to quickly identify the root cause of many issues.


If a remote network connection is not possible, the full capabilities of the graphical user interface is still available to you with minimal hardware requirements. Through the use of just a computer running linux, and a serial or CAN connection, the terminal-based tool provides the same functions as the graphical user interface.


The toolbox supports many popular robots, and both the TUI and GUI are highly customizable for different robots. The toolbox works together with the Robot Deployment Toolbox and the Robot Assisted Driving Toolbox.
Robot Maintenance Made Easy with
Different Robot Bases

GUI Debugging Tool with
Network Connected Robots
Robot Maintenance Toolbox
Terminal User Interface (TUI)
with Minimal Hardware Requirement
No GUI Library Required to Run the Diagnosis

TUI to Display Critical Information

Motor status

Battery status

Interface status

Controller Input

Other customized data

Run on Windows PC with Linux Subsystem Installed

Run on Phone/Tablet with Linux Terminal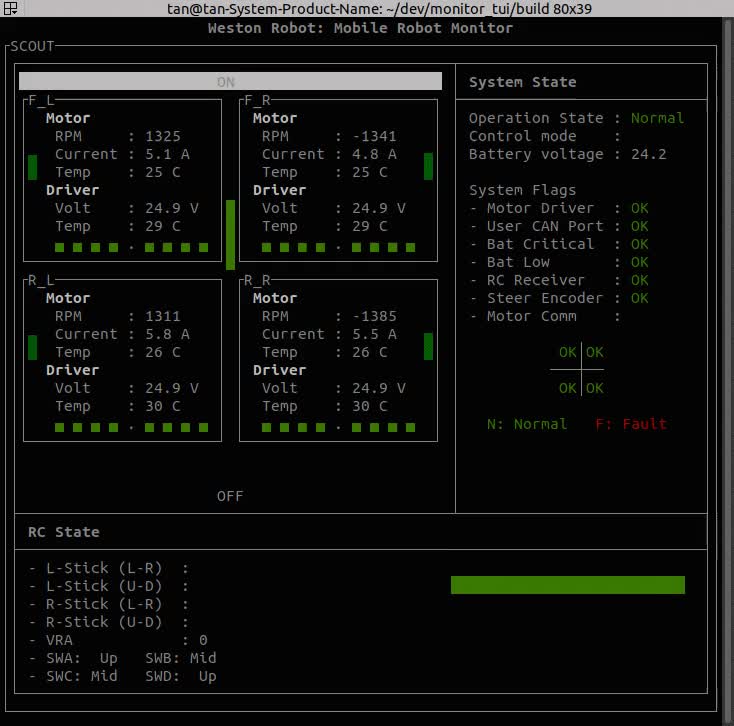 Robot Maintenance Toolbox
Remote Driving Made Easy with
Easy Selection of Joysticks and Networks
Remote Driving Made Easy with
Robot Deployment Toolbox and Robot Assisted Driving Toolbox
Contact Us to Try the Robot Maintenance Toolbox
Fill out the form below, we will get in touch with you as soon as possible