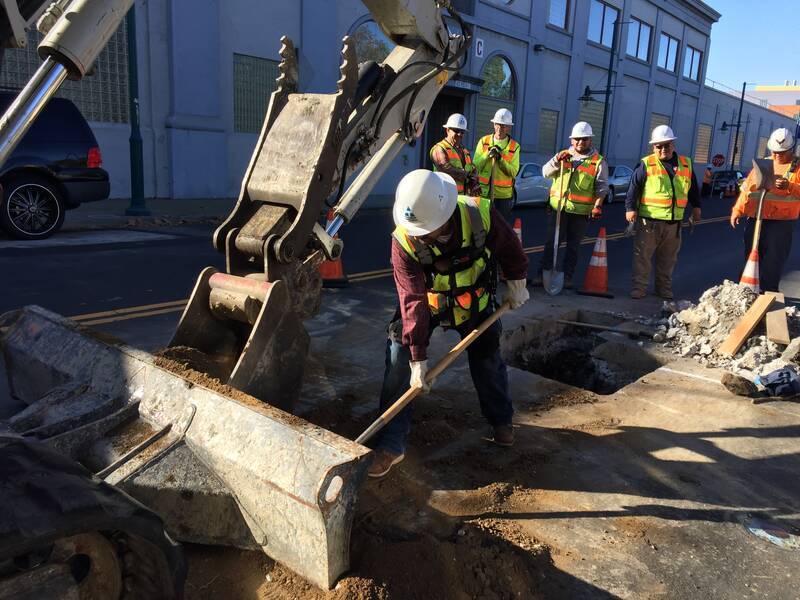 BACKX has shown the ability to reduce the strain on a wearer's lower back (L5/S1 disc) by an average of 60% while stooping, lifting objects, bending or reaching. Decreasing strain in the muscles of the lower back can reduce the compression force around the L5-S1 vertebra lowering the risk of back injuries and increasing user endurance.
Even without the use of electronics the BACKX is intelligent enough to not impede natural movements, allowing the wearer to perform most activities, such as walking, climbing up and down stairs and operating work vehicles, without restriction, while supported the wearer when they need it the most.
With its core support technology to reduce lower back strain and the most comprehensive set of standard features in any back exoskeleton, BACKX is a leader in the field of back support exoskeletons.
Smart Mode: Maximizes mobility while wearing the device, enabling the user to freely walk, climb up and down stairs and use work vehicles, all while providing protection when needed the most.
Instant Mode: Provides back support to the user in every posture.
Device weighs 7.2lbs/3.2kg
One standard frame adjusts to fit a wide range of height, chest depth and waist sizes.
Passive design allows improved ruggedness, reduced cost and minimal maintenance.
Minimal maintenance necessary. Modular design allows quick change of parts and components.
Soft and breathable harness and minimal contact points maximize comfort.
Designed for use in confined spaces.
Easy to Put on and Take off
Extremely easy to get in and out of the device. Four quick release connections.
Compatible with Standard Equipment
Works with tool belts, and can be worn with reflective vests, tyvek suits and work jackets.
Support strength can be quickly changed as required by the user with tools.
BACKX is compatible with shoulderX and legX. Modules can be combined to make 7 different exoskeletons to provide a customized solution for every task.
Designed to withstand harsh environments.
Two Parts: Harness and Frame
The separate frame and harness architecture enables multiple users to share a universal frame which minimize cost.
Significantly Reduces Back Muscle Forces
A recent study by researchers at U.C. Berkeley and U.C. San Francisco showed an average 60% reduction in EMG muscle activities at four of the most injury-prone lower back muscle groups.
Electrodes were placed over four erector spinae muscle groups on each of eight test subjects who were tested both while wearing and not wearing the BACKX.
The chart shows the substantial decrease in four muscle groups' activation while subjects were wearing the BACKX.
TSE, in this figure, stands for Trunk Support Exoskeleton; an original technical name for BACKX.
Time to Put on / take off

Worker

"It is going to be perfect for what we are

doing, ergonomically for your body, and

supports your lower back."

Arcelormittal Coatesville

Safety Engineer

"I speak for many people here at

Arcelormittal Plate when I say this, overall

we are very pleased with our purchase. We

continue to identify new tasks in which

there is a legitimate purpose for the units,

our employees continue to reach out to

interact with or wear the units"

Flat Chrysler Automotive

Physiotherapist

"The exoskeleton brings comfort, supports weight,

reduces effort throughout the journey

and lessens worker fatigue"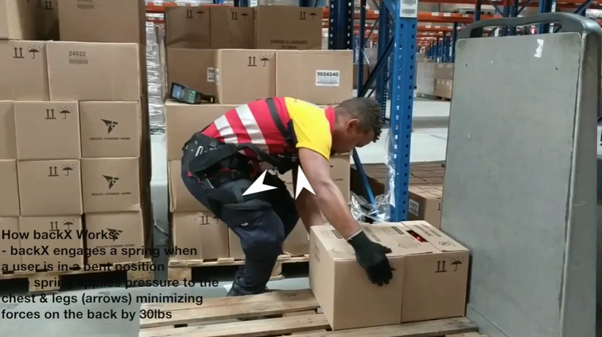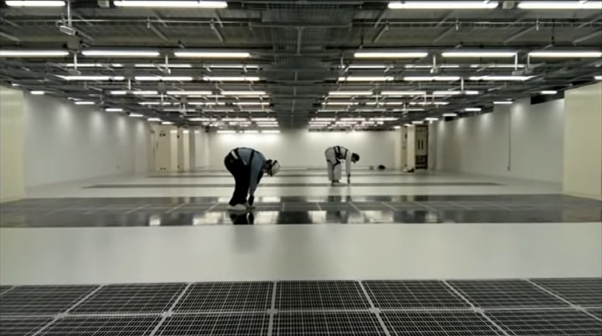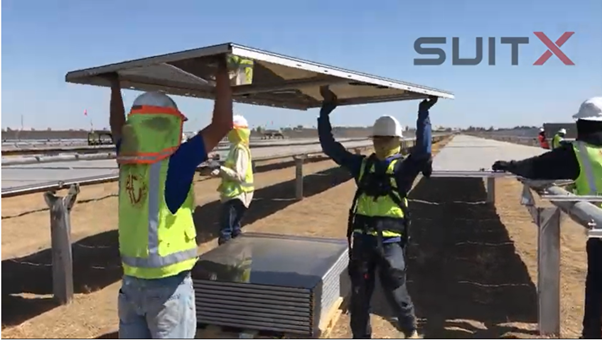 Fill out the form below, we will get in touch with you as soon as possible