NParks Introducing Weston Robot Robotic Sweeper and Mower to Minister Desmond Lee
Many thanks go to National Parks Board for introducing our autonomous robotic sweeper and perimeter-wire free autonomous RTK-based mower to Minister Desmond Lee at the recent event organized by LANDSCAPE INDUSTRY ASSOCIATION (SINGAPORE). With these robots, we can greatly accelerate the pace of innovation and productivity improvements in the landscaping industry. Kudos to Rayner Khoo's team for validating the robots and making the introduction.
Weston Robot's autonomous outdoor use sweepers has attracted many use cases in Singapore including Garden by the Bay, Jurong Lake Garden and several other sites. The outdoor use sweeper is fully autonomous with one charging station. The robot can carry 50KG garbage, equip with 3D lidar and ultrasonic sensors, as well as 360-degree cameras for various video analytic applications.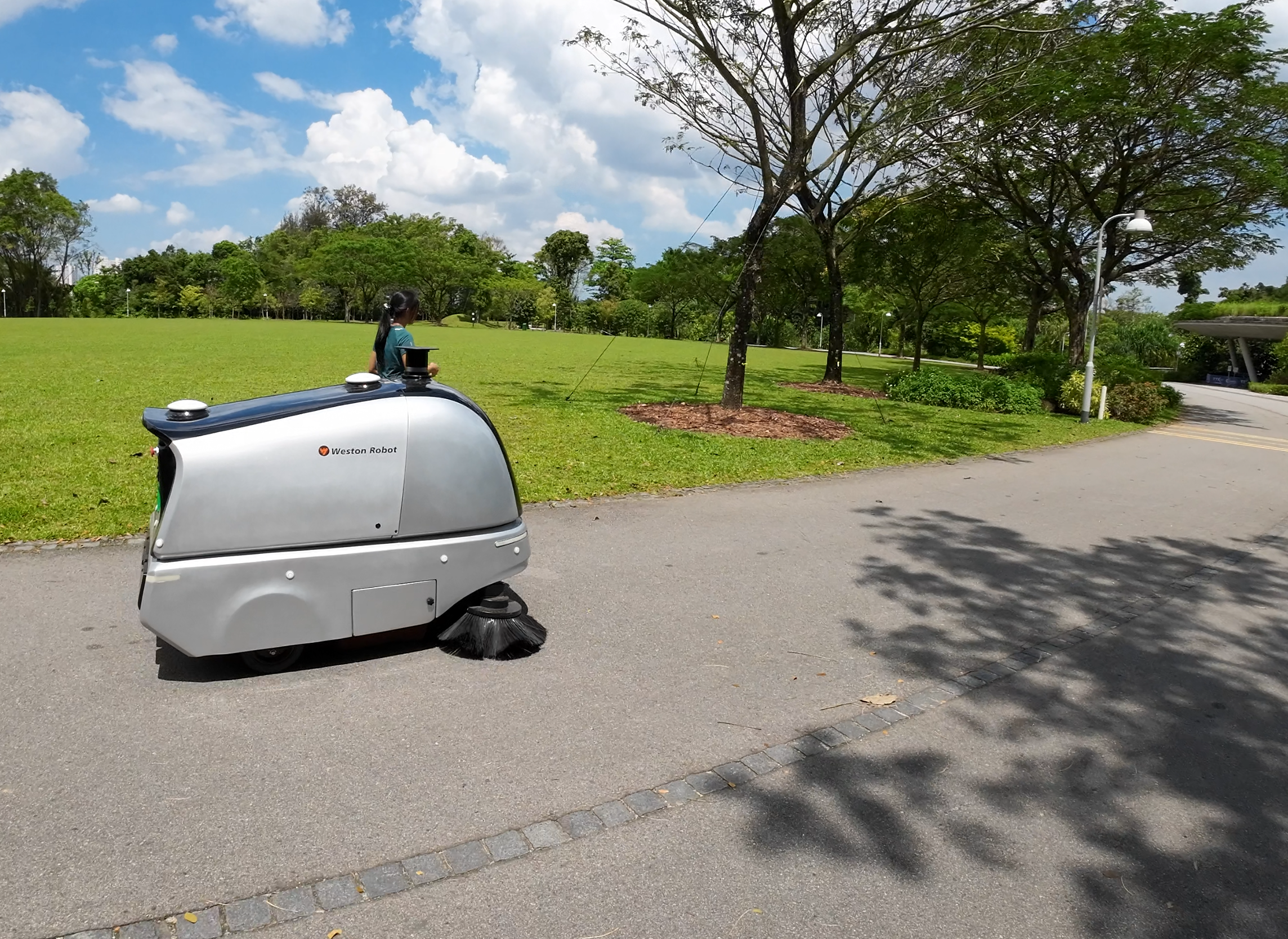 Photo: Weston Robot Autonomous Outdoor Sweeper

Weston Robot's autonomous RTK-based mower can cut the grass in about 20,000 sqm within 1 week. The robot doesn't require any perimeter wire planting work which means it can cut cross from one section to another with concrete road in-between, and has been shipped to many happy users in North America and Europe. The robot comes with 1 charging station for autonomous charging, ultrasonic sensors for collision avoidance, rain detection sensors, and a user friendly interface. The robot can climb up to 35-degree ramp with the all-wheel drive design.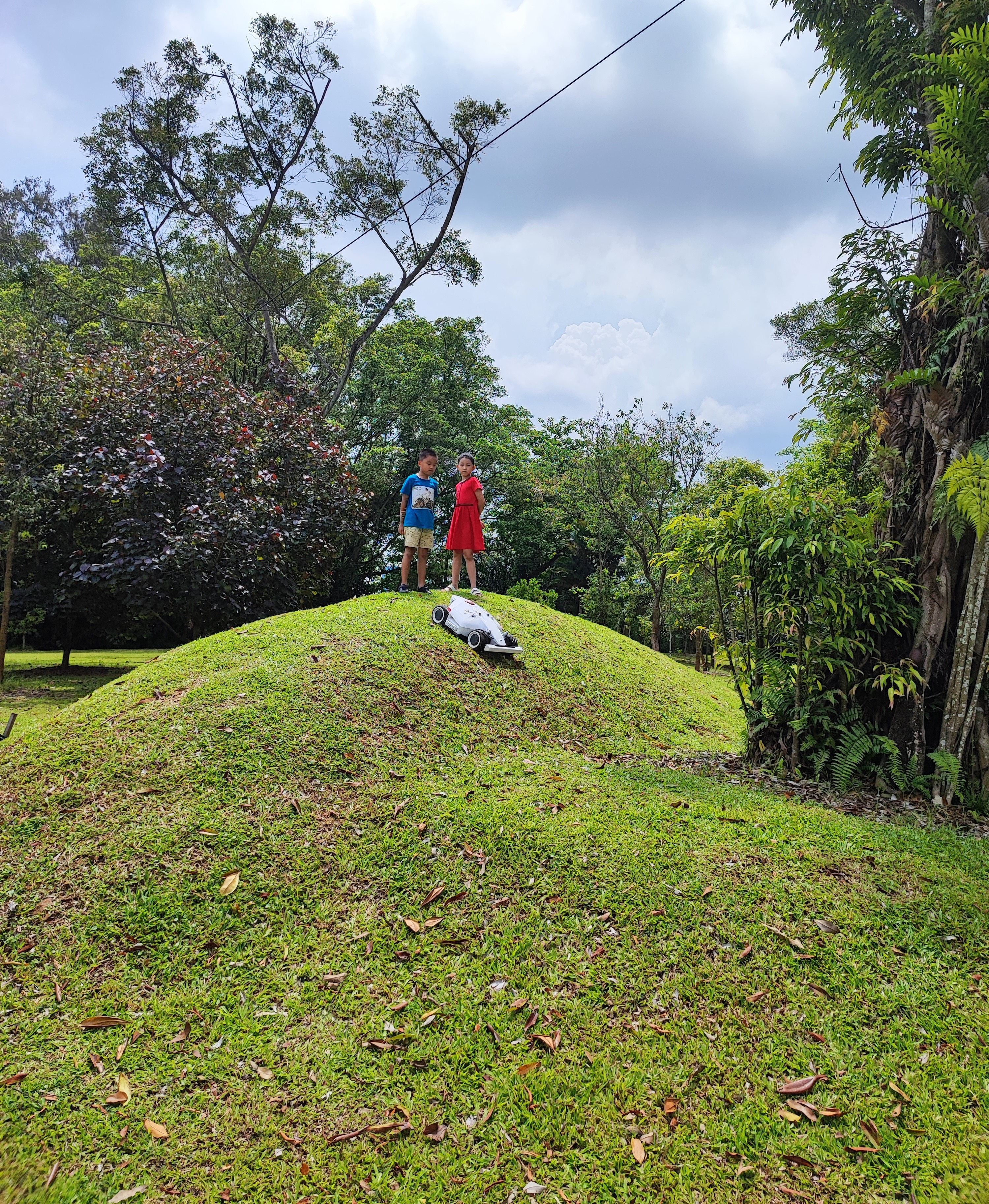 Photo: Weston Robot Autonomous Mower at Jurong Lake Garden

After NParks had tested both the mower and the sweeper at Jurong Lake Garden, NParks introduced the robot to Minister Desmon Lee to cope with the manpower shortage in the landscaping sectors. NParks also made a poster about the two robots.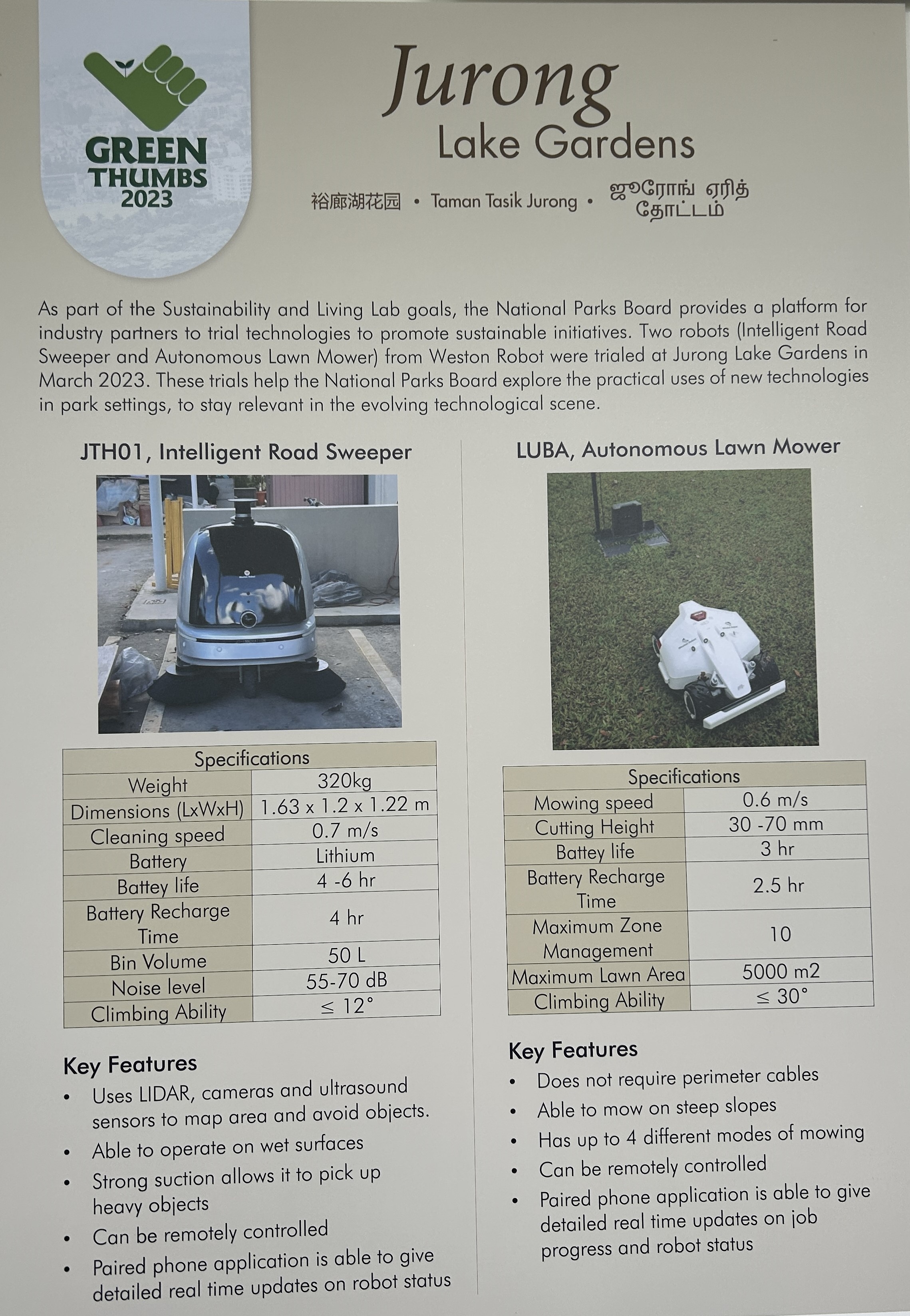 Photo: NParks Introduction About Weston Robot's Sweeper and Mower

Video: NParks Introduced Sweeper and Mower Robots to Minister Desmond Lee Called KAI