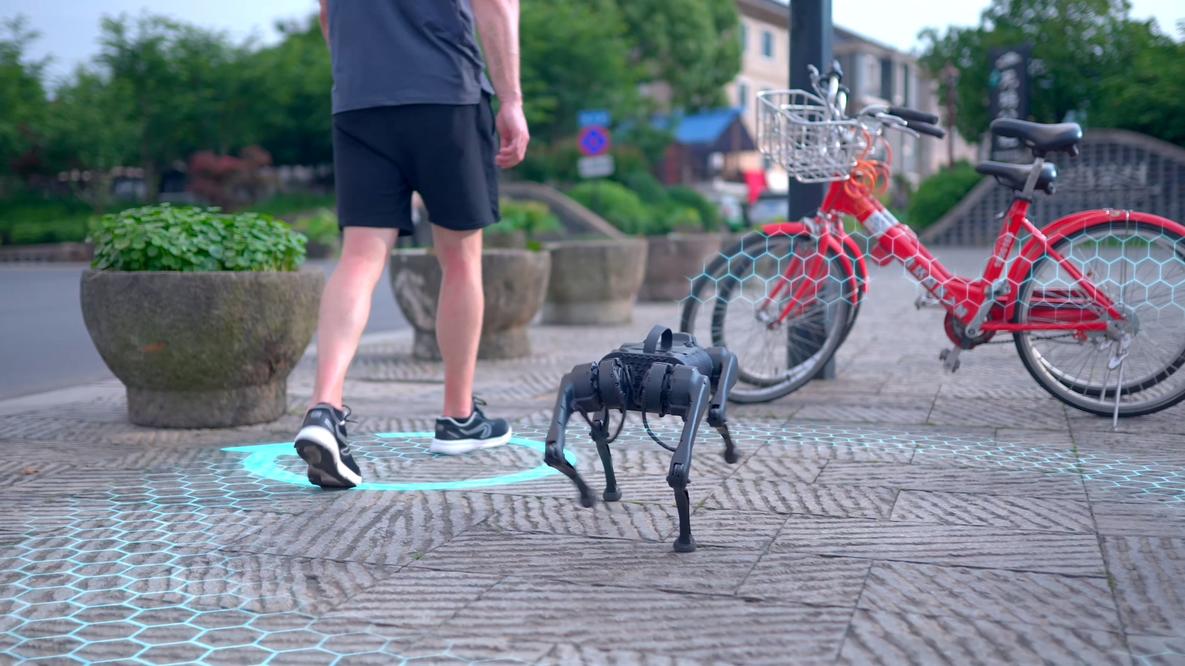 UWB-Based Follow-Me technology.
Follow-Me with collision avoidance.
Robot GO 1, Go anywhere.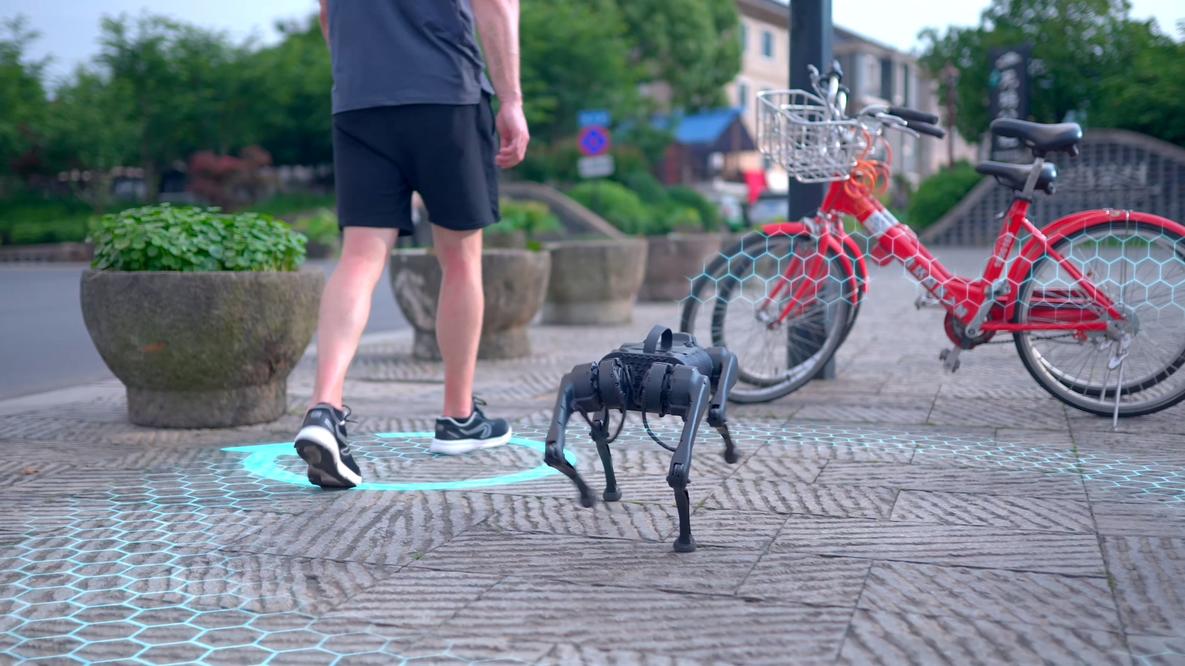 Many Sensors for Robust Movement
RGBD Camera and Ultrasonics
Up to 4 wide-angle depth cameras for bird view.
3 ultrasonic sensors for collision avoidance.
4 foot sensors (only on EDU version).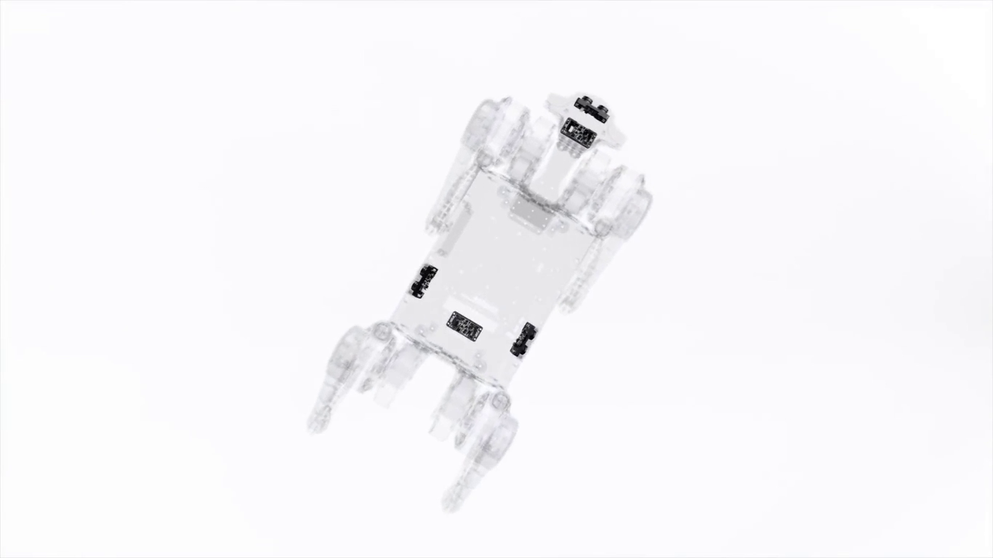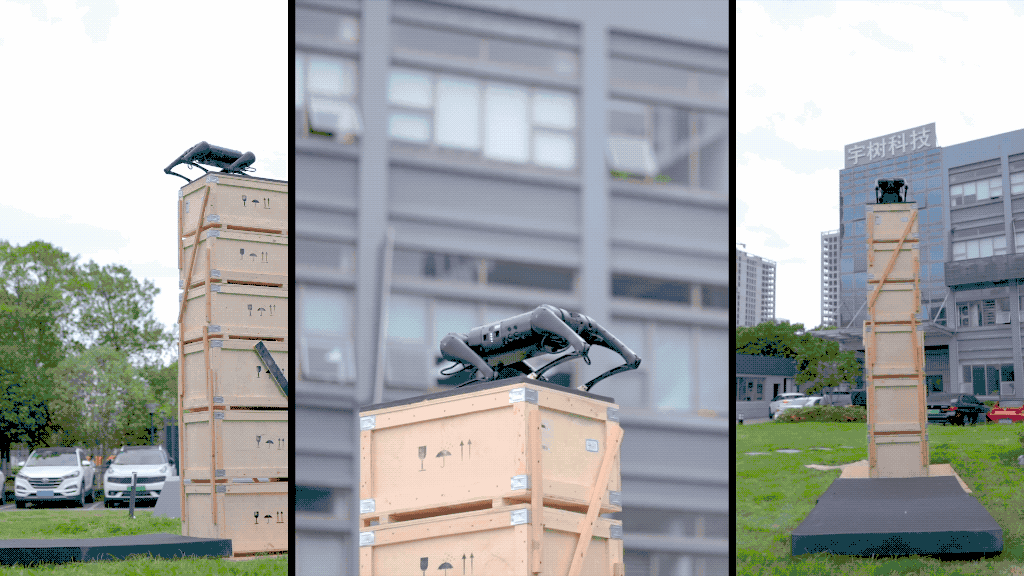 Excellent Motion Stability
Robust to external and internal disturbances.
Built-in robot recovery algorithm.
Max speed is about 3.3m/s.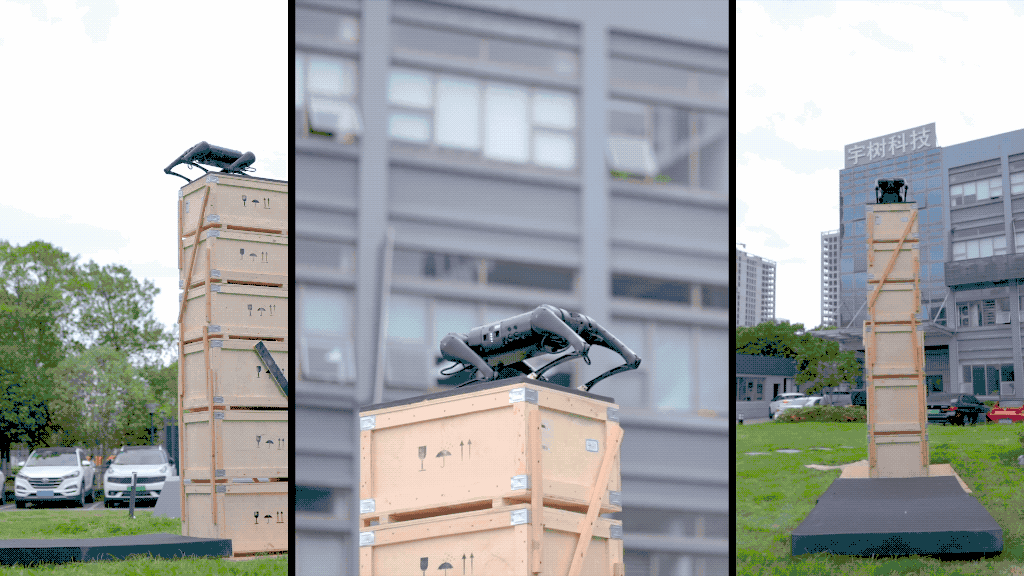 Twice of motor torque with similar-size robots.
Built-in angular acceleration sensor.
Modular for easy replacement.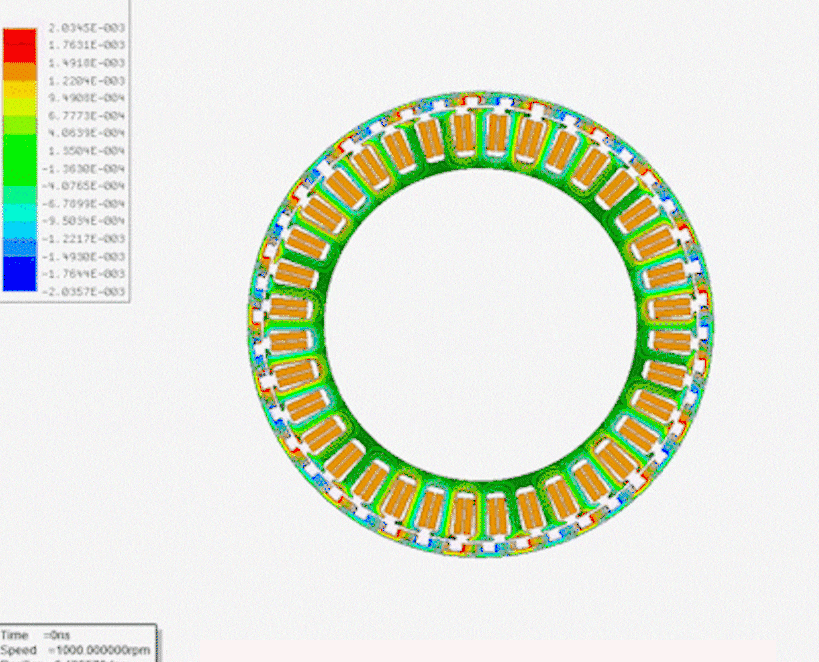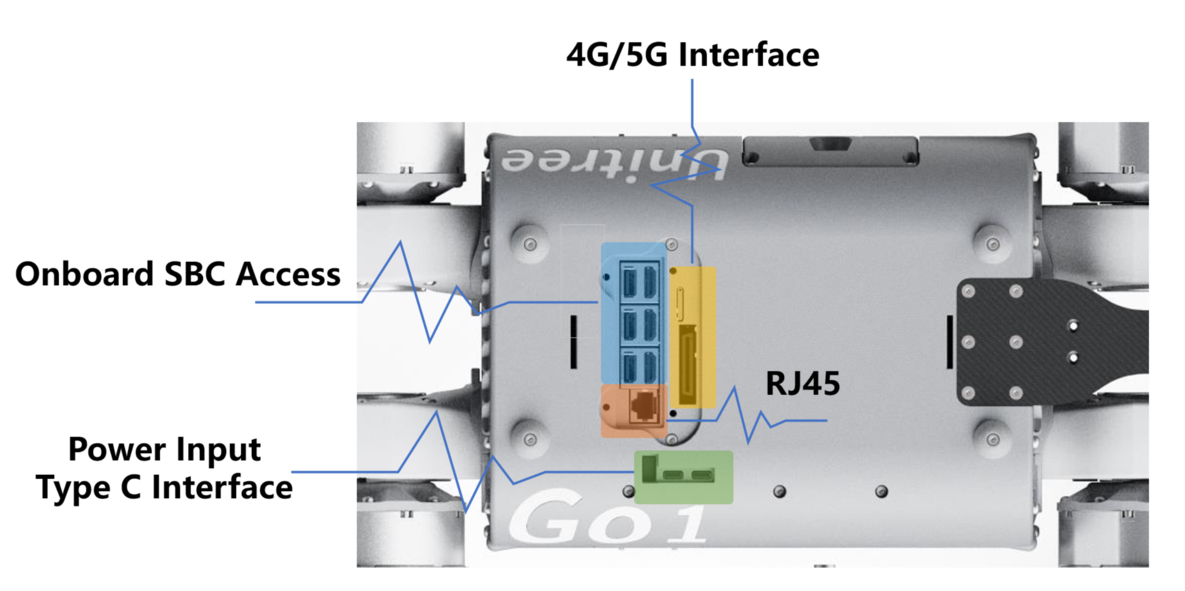 Extensive Hardware Interface
3 Nvidia NANO boards inside.
4G/5G/WIFI connectivity.
5V/12V/24V regulated power output.
3 USB, 3 HDMI, 1 RJ45. and 2 Type C.
Easy to mount 2D/3D SLAM/Navigation lidars.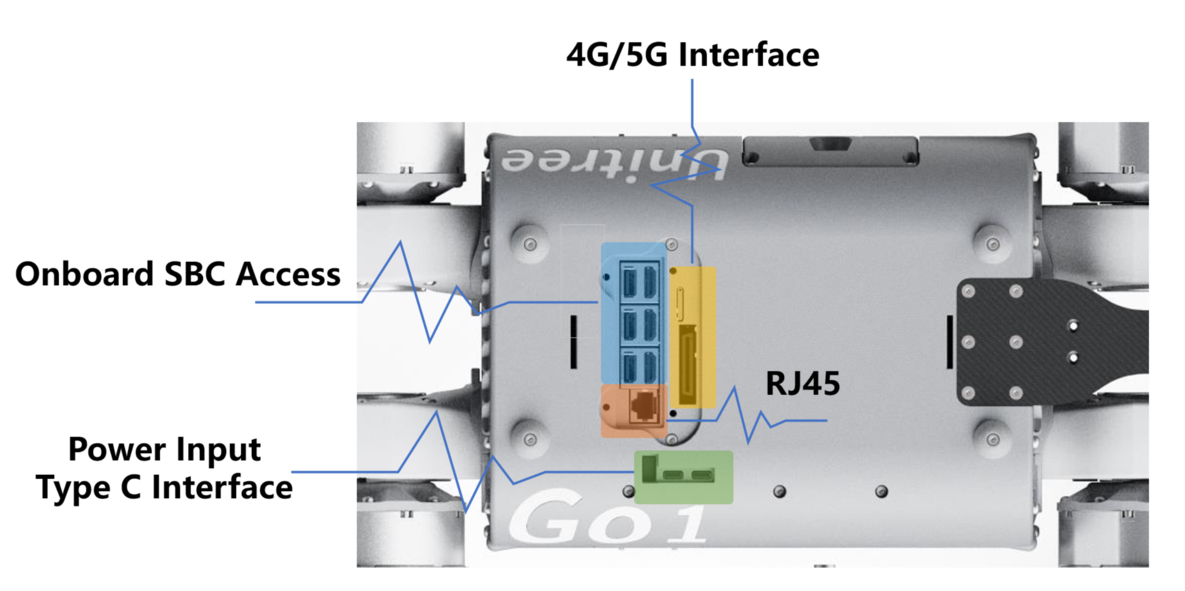 Direct contact sensing installed on each foot.
Fused with motor current sensing.
Waterproof and dust-proof, easily replaceable.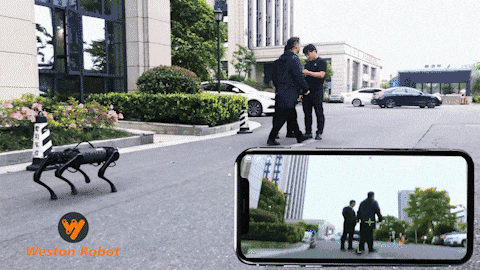 Vision-based Autonomous Object Tracking
Realtime tracking of objects within visual range.
Support online machine learning of the target features.
Displaying the confidence of tracking using color box (green → red, 100% → 0%) .
Vision-based Autonomous Obstacle Avoidance
Avoid obstacle within 0.8m of the robot's visual range.
Capable of detecting the obstacle shapes to adjust the body position.
Realtime display of the adjustment of robot body, maximum distance and area within the visual angle, and the range of walking track.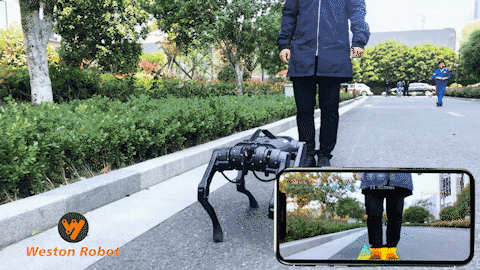 Support map building, autonomous positioning, navigation planning and dynamic obstacle avoidance
Direct access to motor level control for academia research.
Access to upper level computer for more control logic
Access to applicaton computer for AI deployment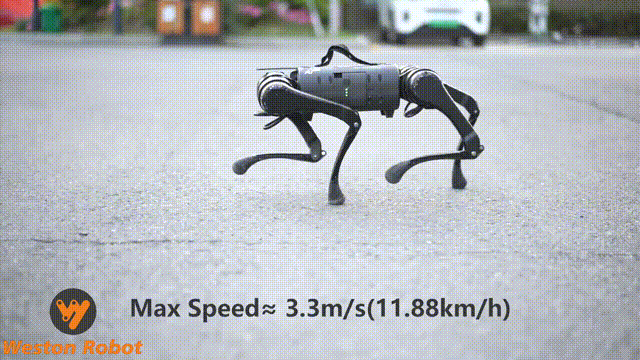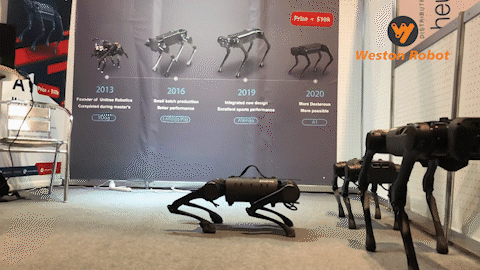 More than 6 years in the field of quadruped robot.
One A1 robot performed backflip 80 times during CES 2020.
Used closed-loop backflip algorithm to ensure motion stability.
Powerful and Low-Cost for R&D and Proof-of-Concept
Plug and play for academia research
For Patrolling & Inspection
Patrolling and surveillance made easy
Easy insallaion of many sensors
Lecturers from ITE learned ROS through SCOUT base, and develop revelent courses for their students.

Researchers made use SCOUT inside Gazebo for robotics algoirthms development
Researchers from Nanyang Technological University deployed SCOUT for construction site inspection.

Lecturers from ITE learned ROS through SCOUT base, and develop revelent courses for their students.

Researchers made use SCOUT inside Gazebo for robotics algoirthms development
Researchers from Nanyang Technological University deployed SCOUT for construction site inspection.

Lecturers from ITE learned ROS through SCOUT base, and develop revelent courses for their students.

Researchers made use SCOUT inside Gazebo for robotics algoirthms development
Choose the right package that fits your application
Starting from USD 9.9K

Optional Package to Purchase:

NANO to NX Upgrade

2D/3D Lidar with Navigation

Robot Remote Assited Driving Toolbox
Compliment A1 with extra components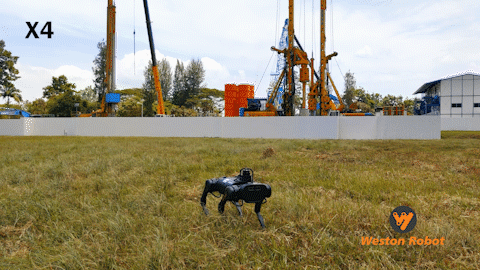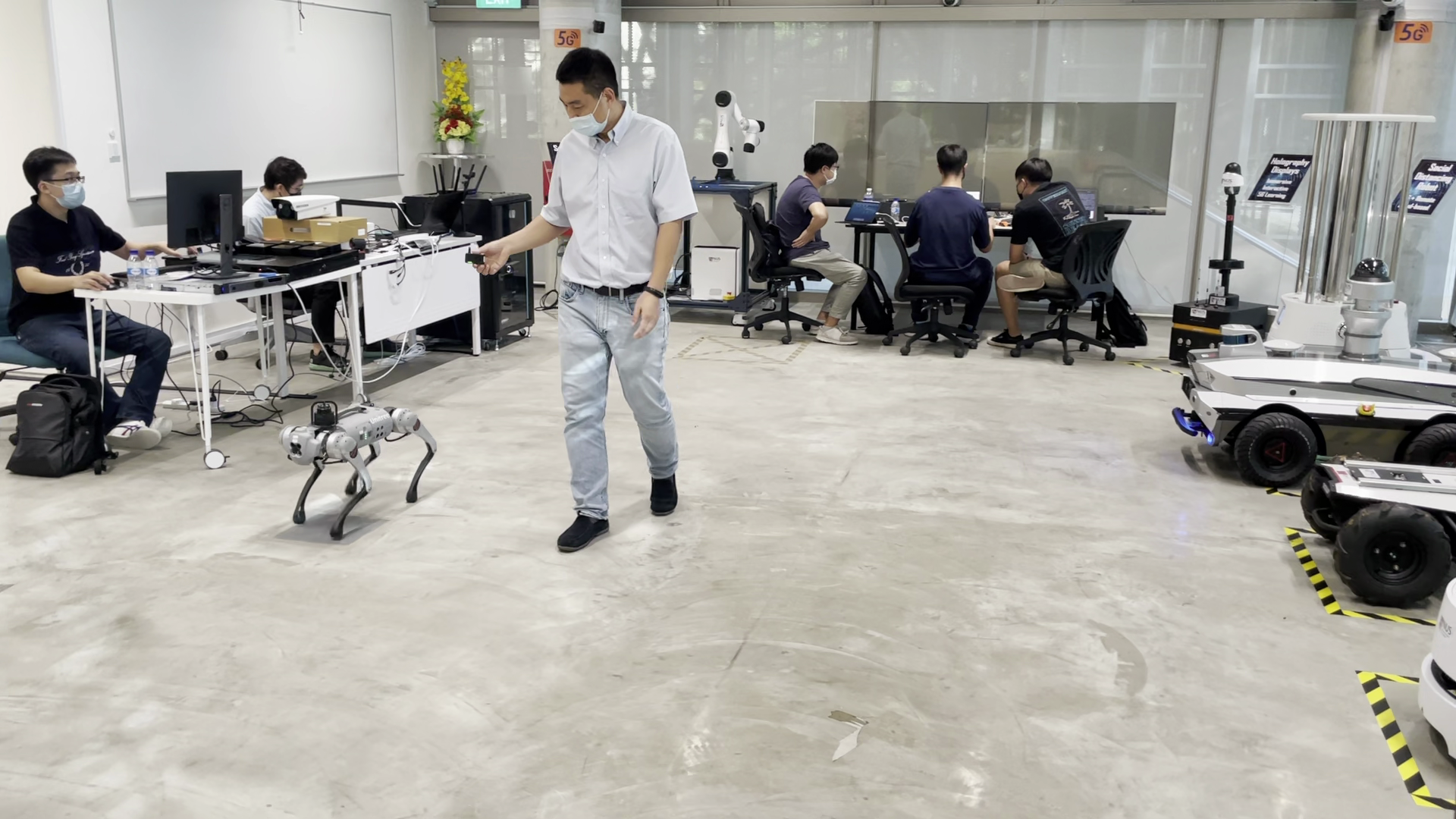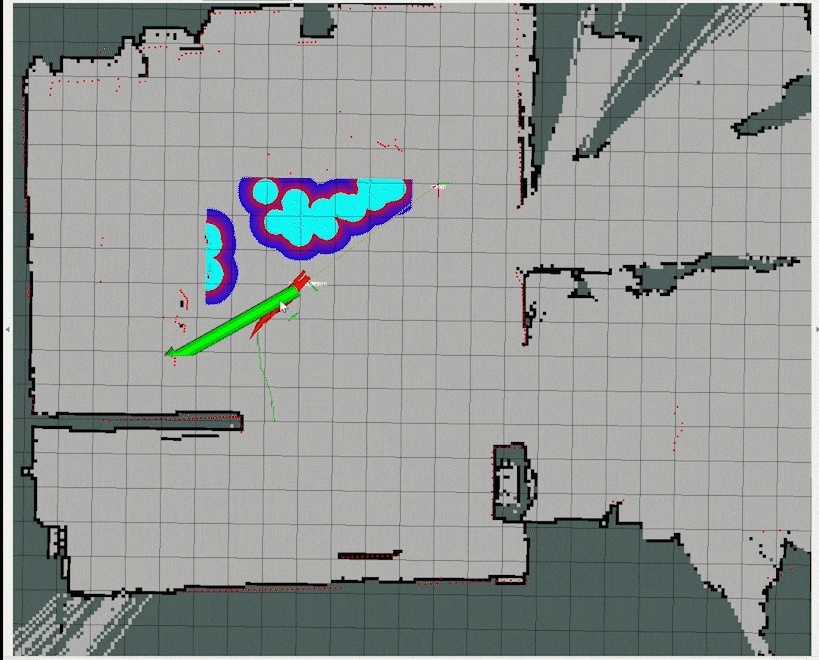 Fill out the form below, we will get in touch with you as soon as possible