Weston Robot Showcases Cutting-Edge 5G Robotics Solutions at Smart Nation 2023 Malaysia
Weston Robot made a significant impact at Smart Nation 2023 Malaysia by showcasing its cutting-edge 5G robotics solutions. The event was a platform for Weston Robot to exhibit a diverse range of innovative robotic technologies designed to harness the power of 5G connectivity. These solutions included autonomous cleaning robots, security and surveillance robots, and maintenance robots, all optimized to operate seamlessly in smart environments. With real-time data exchange and low latency enabled by 5G, Weston Robot's robots demonstrated enhanced efficiency, responsiveness, and adaptability. Their participation underscored the company's commitment to advancing the integration of robotics and 5G technology for a smarter and more connected future.
Malaysia, September 18, 2023 — Weston Robot, a pioneer in robotics innovation, made waves at Smart Nation 2023 Malaysia with its groundbreaking display of 5G-powered robotic solutions. The event, held at the heart of Kuala Lumpur, provided the perfect stage for Weston Robot to unveil a diverse array of robotic technologies meticulously crafted to harness the immense potential of 5G connectivity.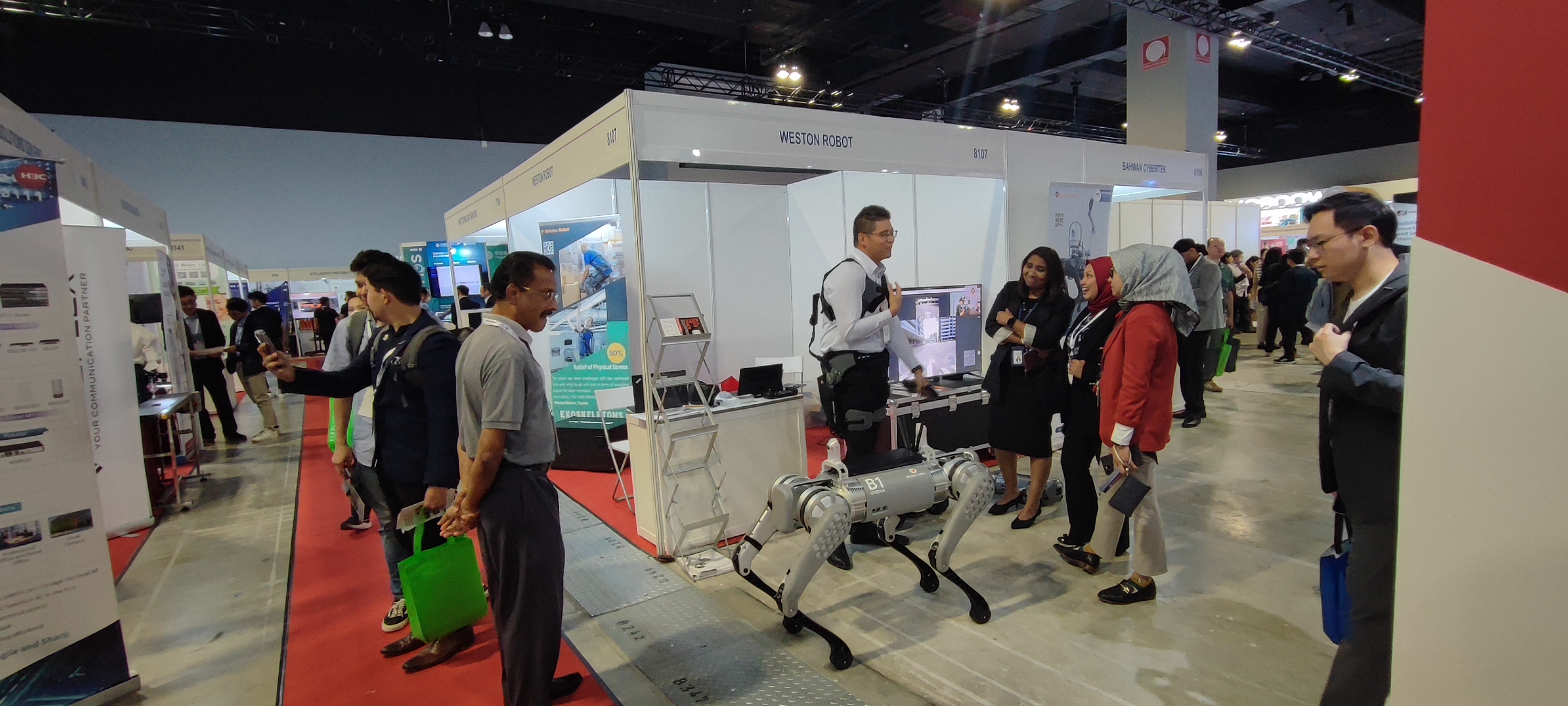 Weston Robot's presentation was a testament to its commitment to revolutionizing the field of robotics by incorporating the speed and reliability of 5G technology. The solutions presented covered a wide spectrum of applications, from autonomous cleaning robots to security and surveillance robots, and even specialized maintenance robots.
The star of the show was undoubtedly Weston Robot's fleet of autonomous robotic dogs. Equipped with advanced sensors and artificial intelligence algorithms, these robots not only maintained safety with precision but also adapted seamlessly to their surroundings, thanks to the lightning-fast data exchange made possible by 5G. In a world increasingly emphasizing on security and sustainability, these robots proved to be a game-changer for facility management.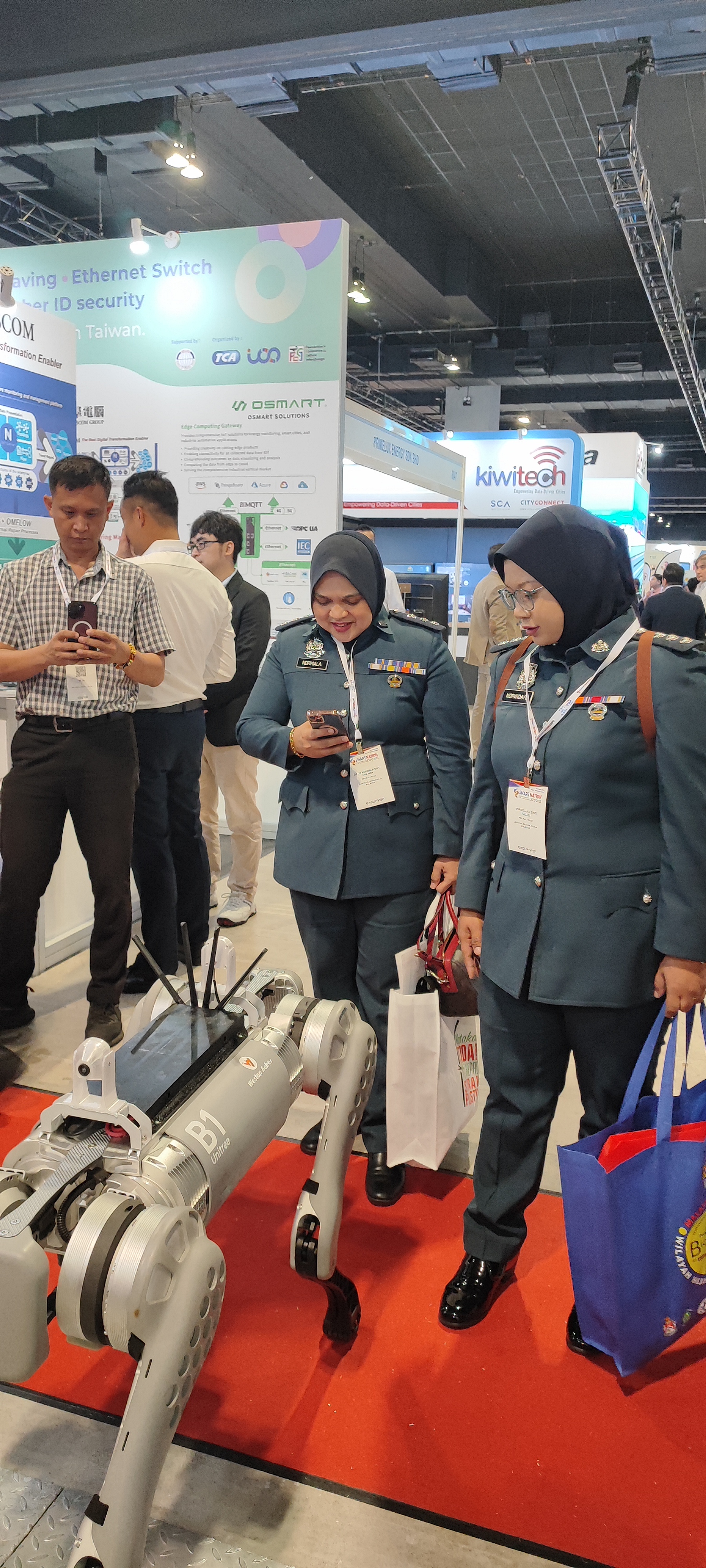 The security and surveillance robots on display were no less impressive. Leveraging the power of 5G, they patrolled, monitored, and secured large facilities with unprecedented responsiveness. The ability to provide real-time video feeds and instant alerts showcased the potential for enhanced security measures.
Weston Robot also highlighted its specialized maintenance robots, capable of performing tasks that were once labor-intensive and time-consuming, such as power system checks and structural inspections. With 5G connectivity, these robots operated efficiently and provided valuable data for decision-makers.
The company's participation at Smart Nation 2023 Malaysia underscored its dedication to pushing the boundaries of robotics by integrating 5G technology. Weston Robot's Chief Scientist, Dr.Zhang, commented on the event, saying, "We believe that the fusion of 5G and robotics has the potential to transform industries and bring about smarter, more connected solutions. Our presence at Smart Nation 2023 Malaysia is a testament to our commitment to pioneering this transformation."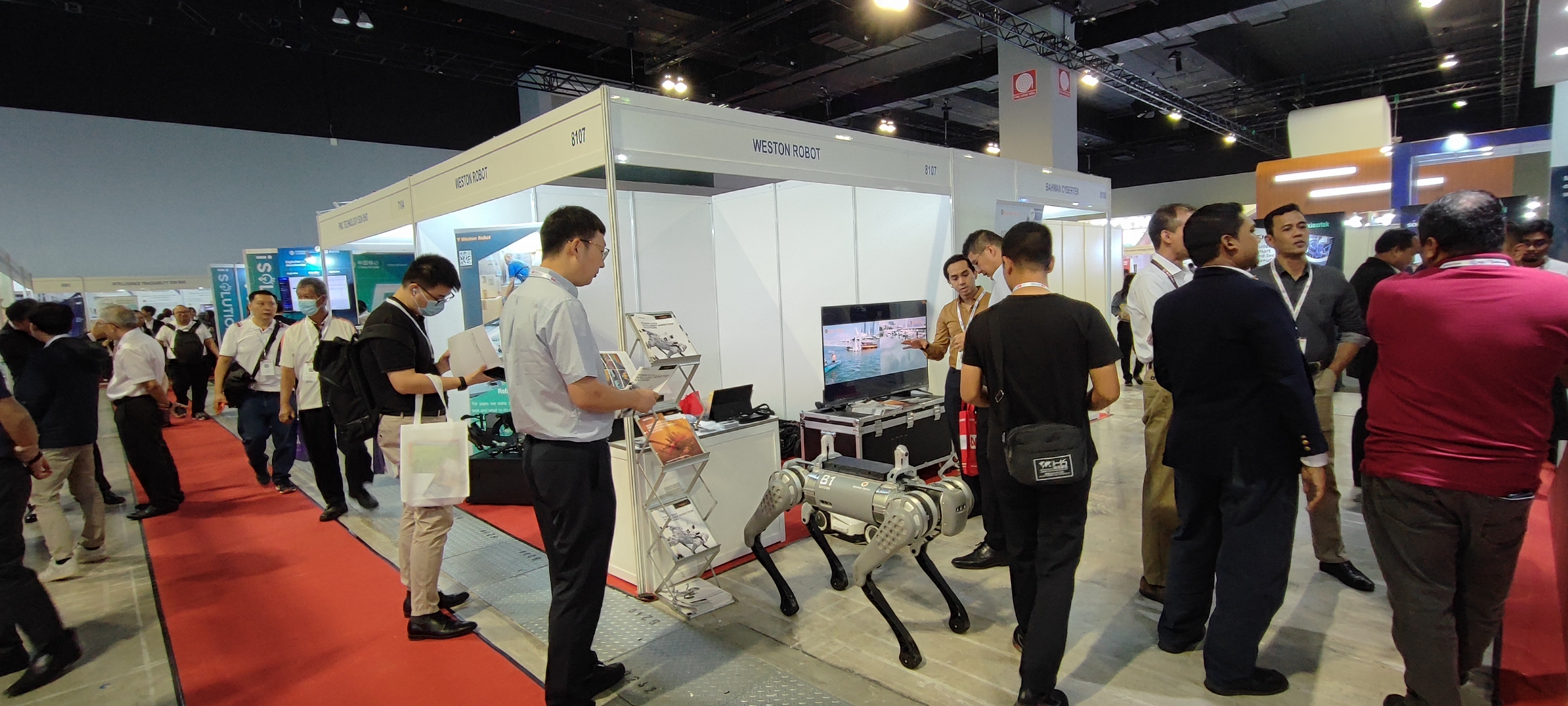 The event left attendees and industry experts alike impressed with Weston Robot's vision and capabilities. As Malaysia and the world continue their journey towards a smarter future, Weston Robot's innovative 5G robotics solutions are poised to play a pivotal role in shaping the way we live and work.
Weston Robot's showcase at Smart Nation 2023 Malaysia served as a clear demonstration of how innovation and technology are converging to drive progress and elevate our everyday lives. With 5G-enabled robots paving the way, the future appears to be smarter, more efficient, and more connected than ever before.