Electrical Robotic Mower Contributes to a More Sustainable Earth
While Singapore Financial Minister Lawrence Wong just talked about reducing carbon emission in Singapore, talk a look at our zero-carbon emission lawn mower running at Bishan Park, which can replace hundreds of gasoline-powered mowers. To help reduce the carbon emission of many gasoline-powered mowers, electrical mower CHAFER™ from Weston Robot is powered by battery with zero carbon emission. The electric mower can climb 30° ramp, work near the road edge, and highly efficient.
According to a Swedish study published in 2001, operating a typical four-stroke, four horsepower lawn mower for an hour produced the equivalent emissions of polycyclic aromatic hydrocarbons (PAHs) as driving a car for 150 kilometers (93 miles). This just goes to show that the environmental impact of lawn mowers can really add up (article link here).
There are hundreds of thousands of gasoline-powered mowers working across the globe every day. A huge amount of carbon is emitted from these mowers. While almost every country is talking about carbon neutrality by 20xxs. There is a need to call for action to move from gasoline-powered mowers to electrical mowers, just as we do from moving fuel engines to electrical gar or hydrogen-powered cars.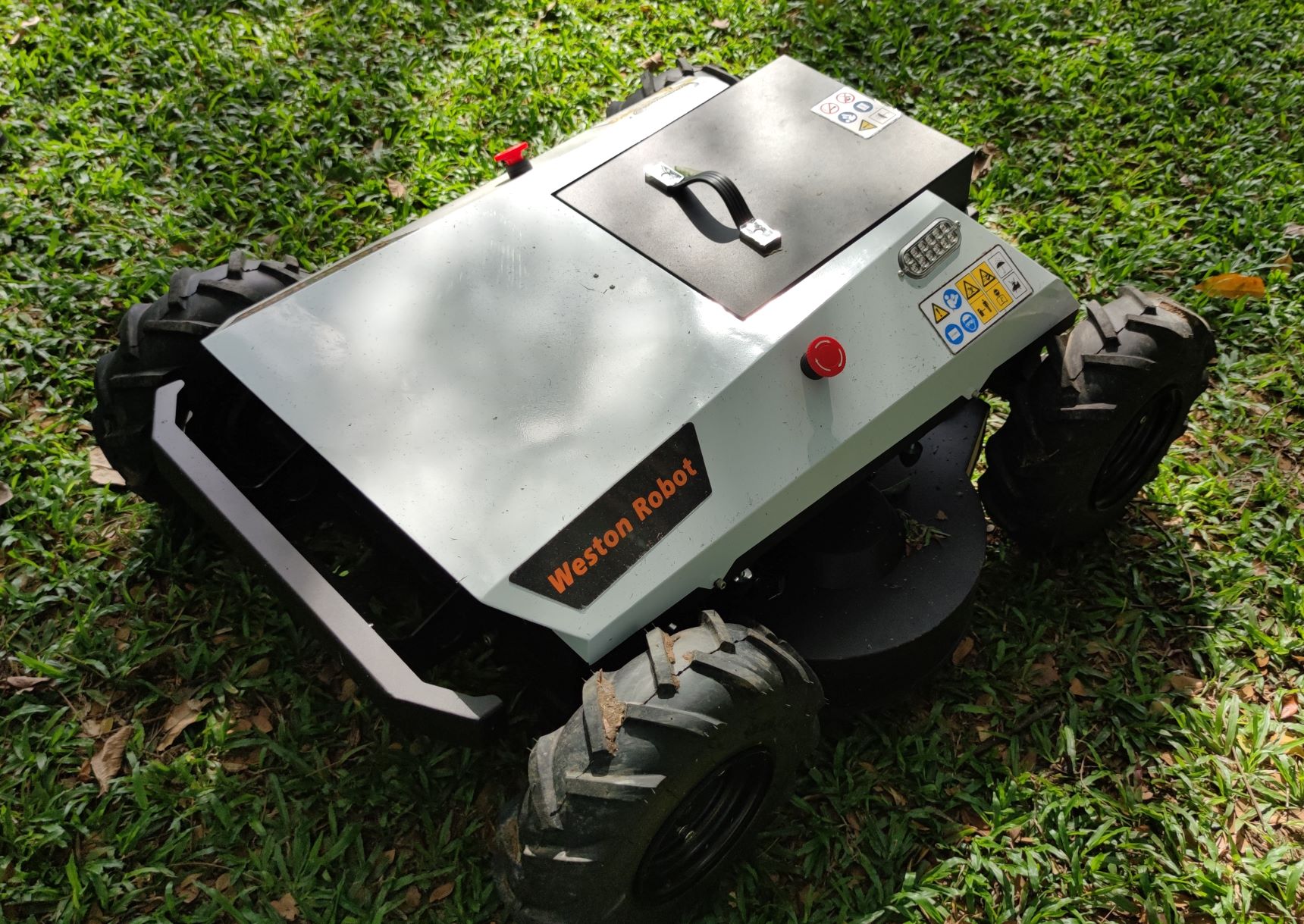 Picture: Electric Robotic Lawn Mower CHAFER™


Weston Robot's electric robotic lawn mower CHAFER™ is powered by a 36V/48AH power, which can operate 4-hours per charge. The battery is easily swappable enabling service provider to bring extra batteries on their truck to enable 8 hours non-stop working. With a 30A charger, we can fully charge the battery in about 2 hours.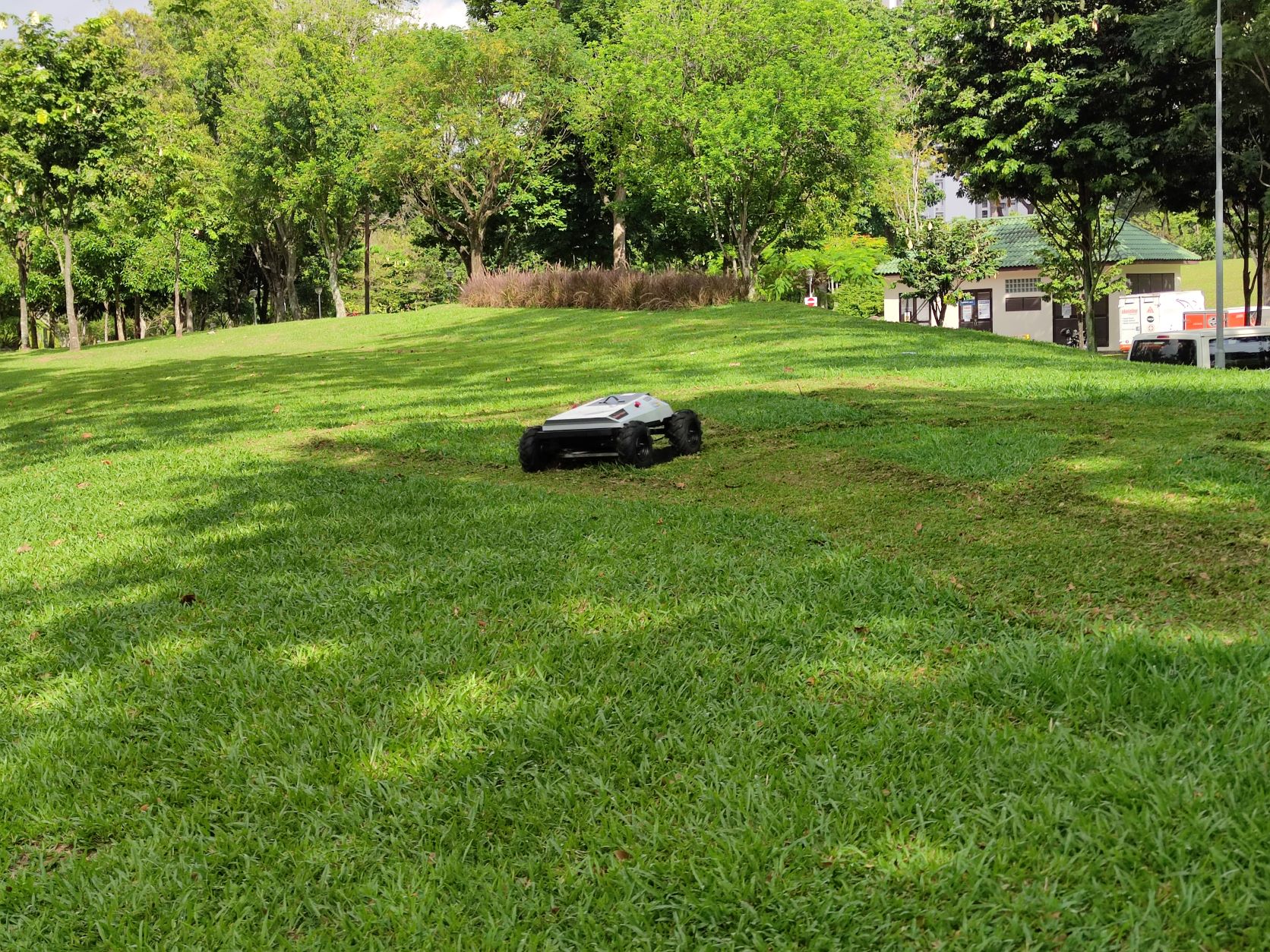 Picture: Electric Robotic Lawn Mower CHAFER™ Climbing 30 Degree Ramp

The Electric Robotic Lawn Mower CHAFER™ can climb 30 degrees of ramp and can operate on tough terrains (e.g., some wet areas) enabling for many sites, especially in many parks in Singapore. The robot mower can work in any traveling direction, and can make the turns on the spot, making is super-efficient when mowing till the end of the job, while conventional man-driven mower often has a big turning radius.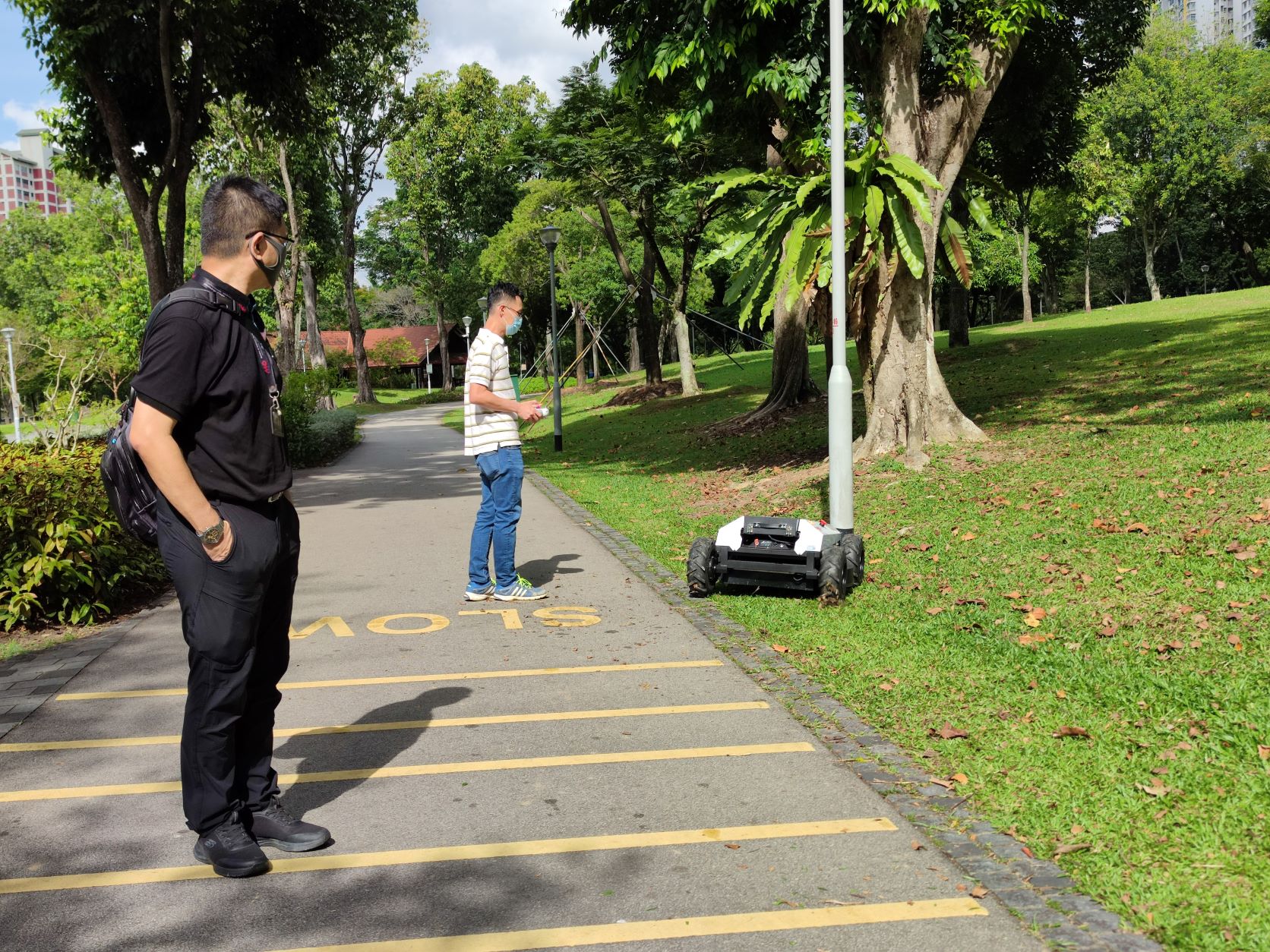 Picture: Electric Robotic Lawn Mower CHAFER™ Working at the Road Edge
The Electric Robotic Lawn Mower CHAFER™ can also work at the road edges to reduce the human interventions. Going forward, we will add more intelligence to the mower, such as 5G-enabled remote operation enabling robot operator to work remotely. We will also add GPS/RTK-based autonomous navigation to allow automatic grass cutting to further enhance the efficiency.

Video: Electric Robotic Lawn Mower CHAFER™ Working at Bishan Park