Weston Robot's Platforms Are Digital Twin Ready
With our digital twin interfaces, now you can integrate the AGV, AMR and quadruped robot from Weston Robot into your digital twin platform for better facility management.
Recently, Weston Robot deployed a quadruped robot dog at NUS 5G Center for Digital Building Technology. With this integration, researchers from the center can interact the robot dog in the digital twin platform to perform various functions, such as guest reception, patrolling and inspection, with the enabling power of 5G communication.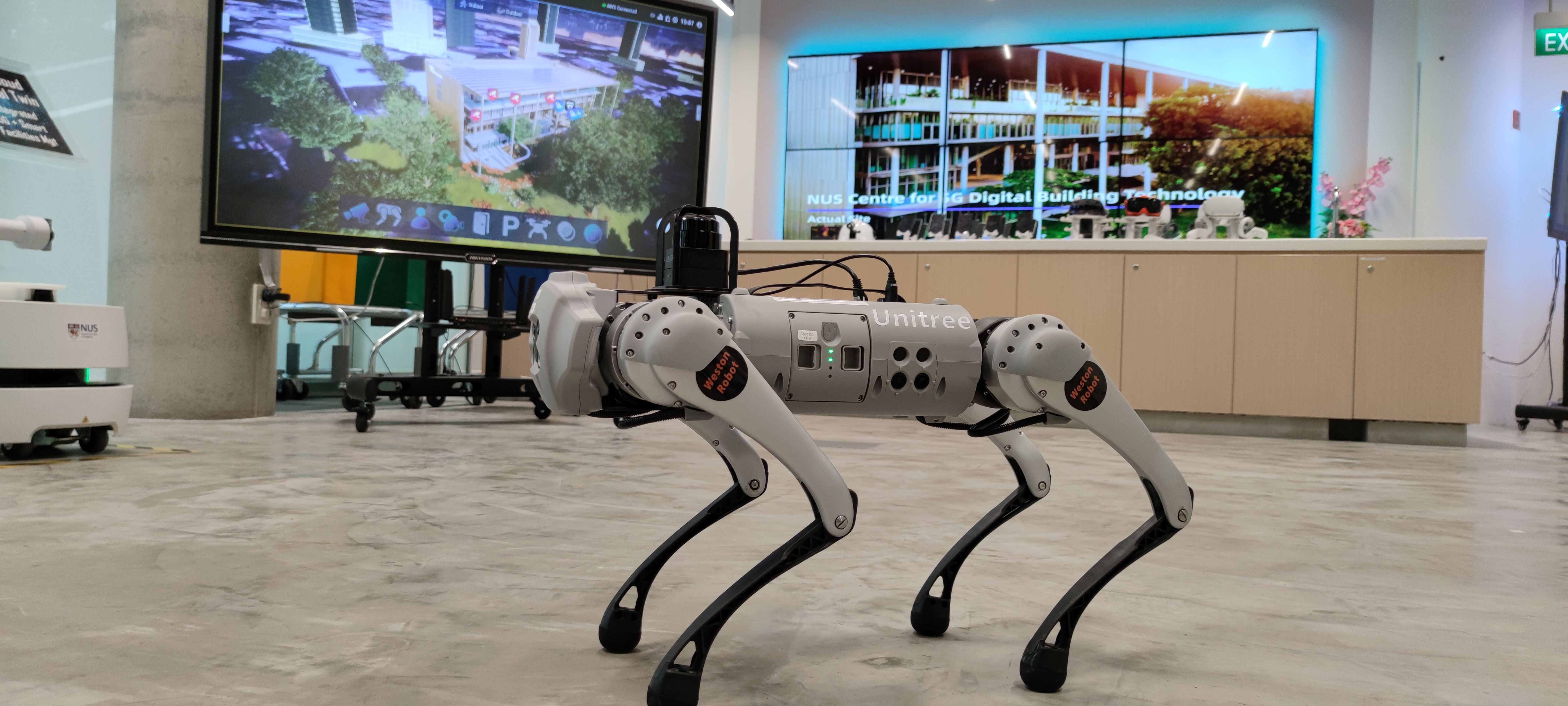 Picture: Digital-Twin Enabled Robot Dog for Guest Welcoming and Security Patrolling
Over the past few years, we have received many requests about integrating our robots into their digital twin platform. This integration involves both system-level understanding of the robot, e.g., modelling and control, as well as application level, such as video streaming, remote control. We all know that such integration requires reliable bandwidth between the could platform and the field robots. With 5G, the last 1 meter hurtle has been removed, and full integration of robots with digital twins becomes possible.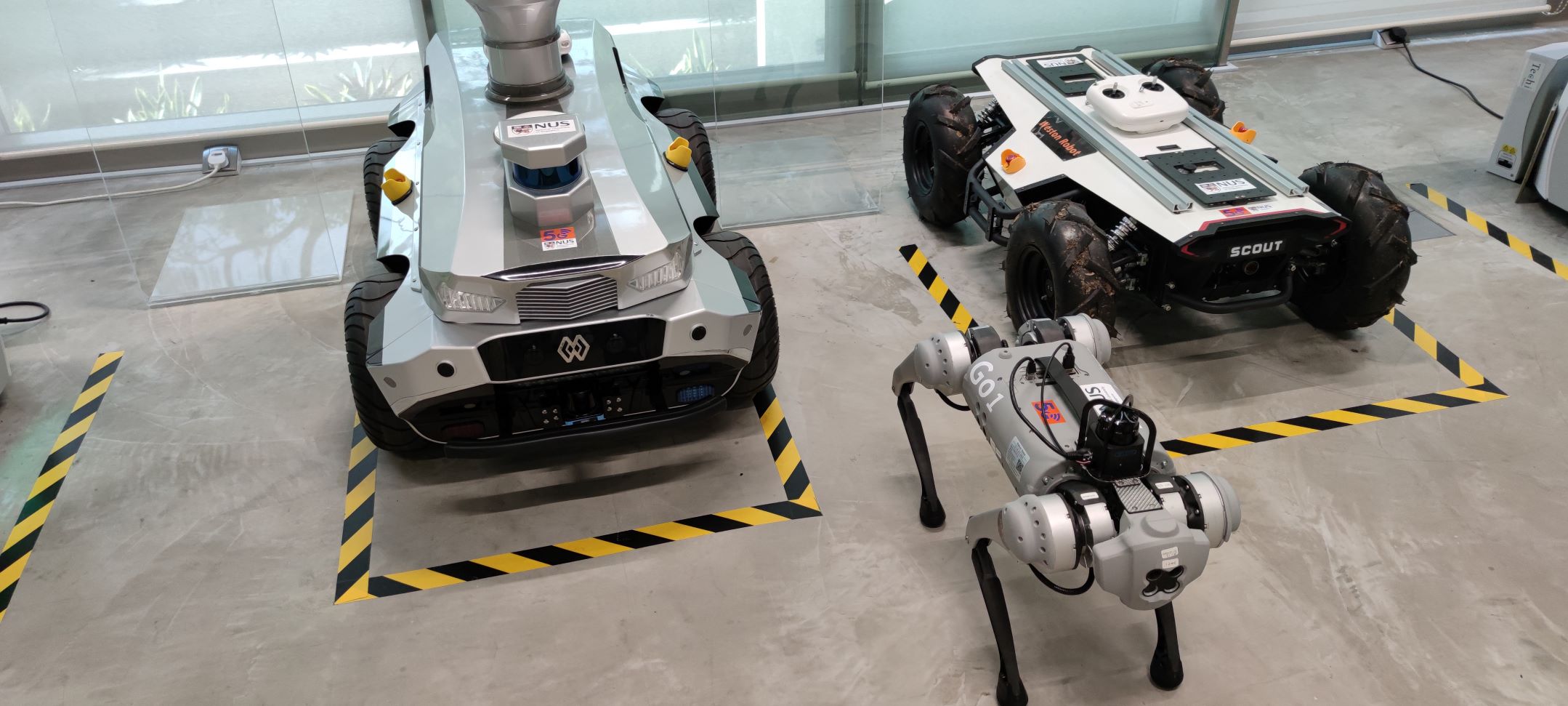 Picture: AMR/Robot Dog Integrated to Digital Twin Platform
With this integration, Weston Robot shares the robot dog's position with the digital twin platform almost in real time and can accept various commands from the digital twin platform, such as navigating to a specific area and perform pre-defined actions. The digital twin platform can also expand to receive further data stream, such as videos, GPS and point clouds to perform data analytics.
One of the potential benefits of this integration allows the sharing of surrounding information (a.k.a scene understanding) across multiple platforms, e.g., map sharing between robot dogs, cleaning robots, disinfection robots, garbage collection robots and other platforms, eliminating the needs to do the mapping for individual robots. Conventionally, the mapping and task scheduling of different robots often requires extensive deployment effort.