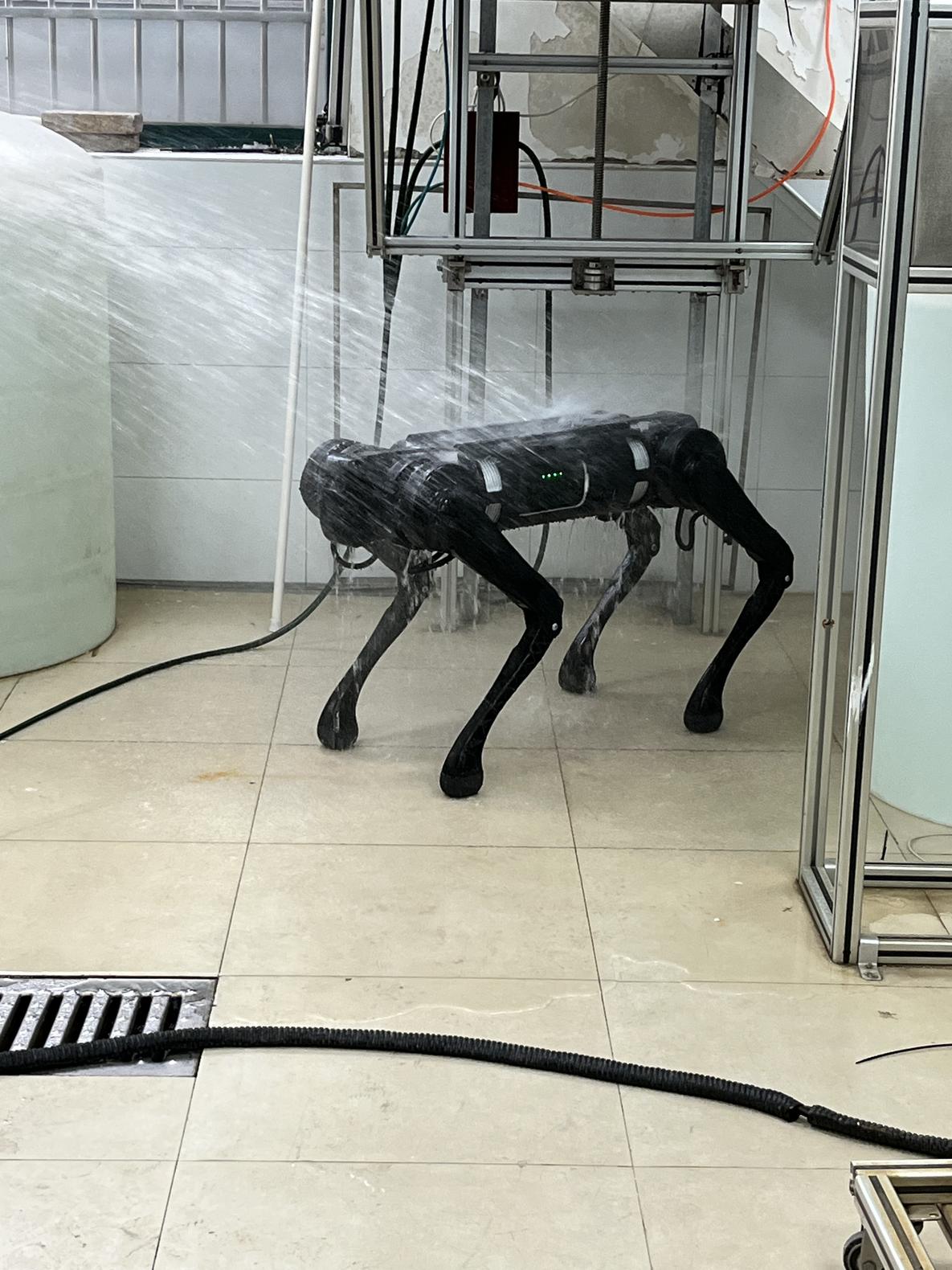 Industrial Grade for All Weather
IP68 Rated.
Climbing 20cm Stairways.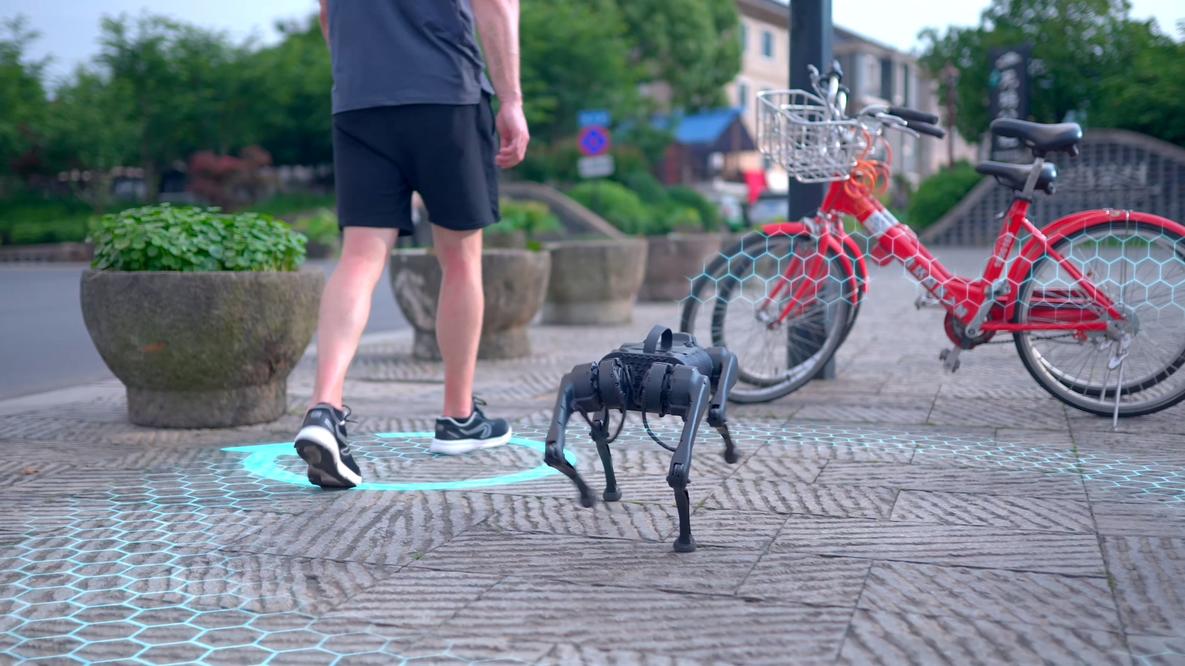 Max Walking Payload: 40KG.
Max Static Payload: 80KG.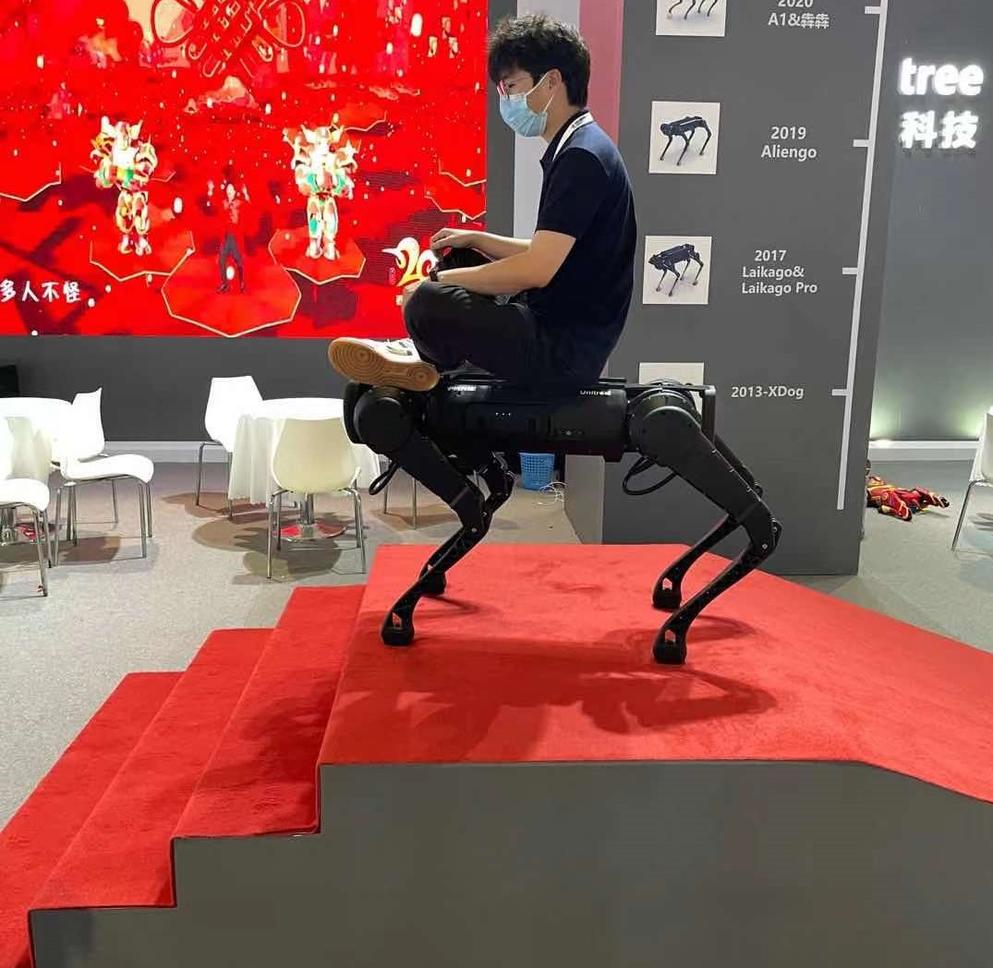 Robot Dog Auto Charging Station
Automatic Charging for 24/7
Charging Station Available.
With 3D Navigation, Auto Charging Made Possible.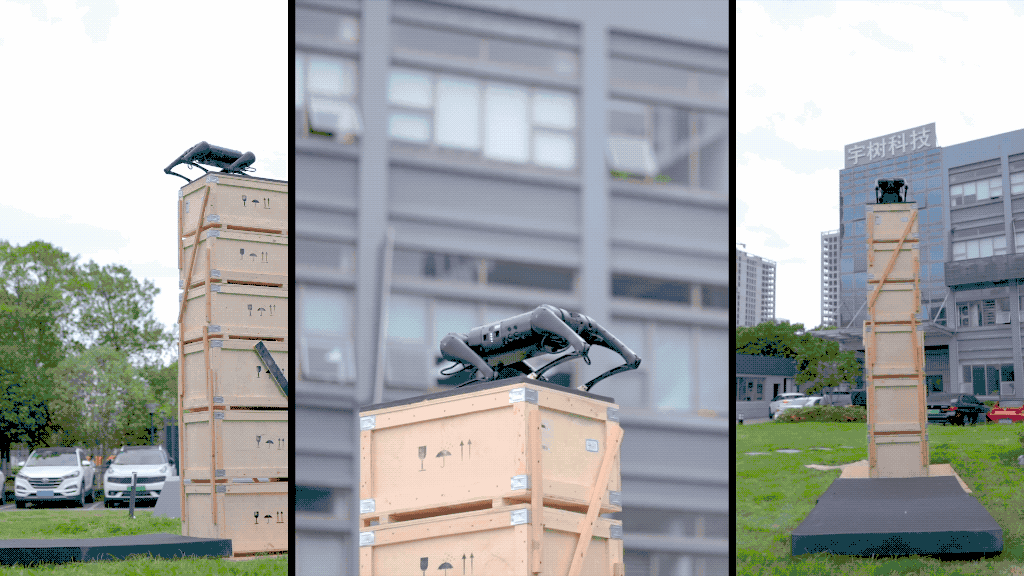 Robot Manipulator for More Jobs
6 DOF Robot Arm for Pick-and-Place.
6 DOF Robot Arm for Manipulation.
Different End-effectors for More Tasks.
Robot Dog with a Robot Arm for Door Opening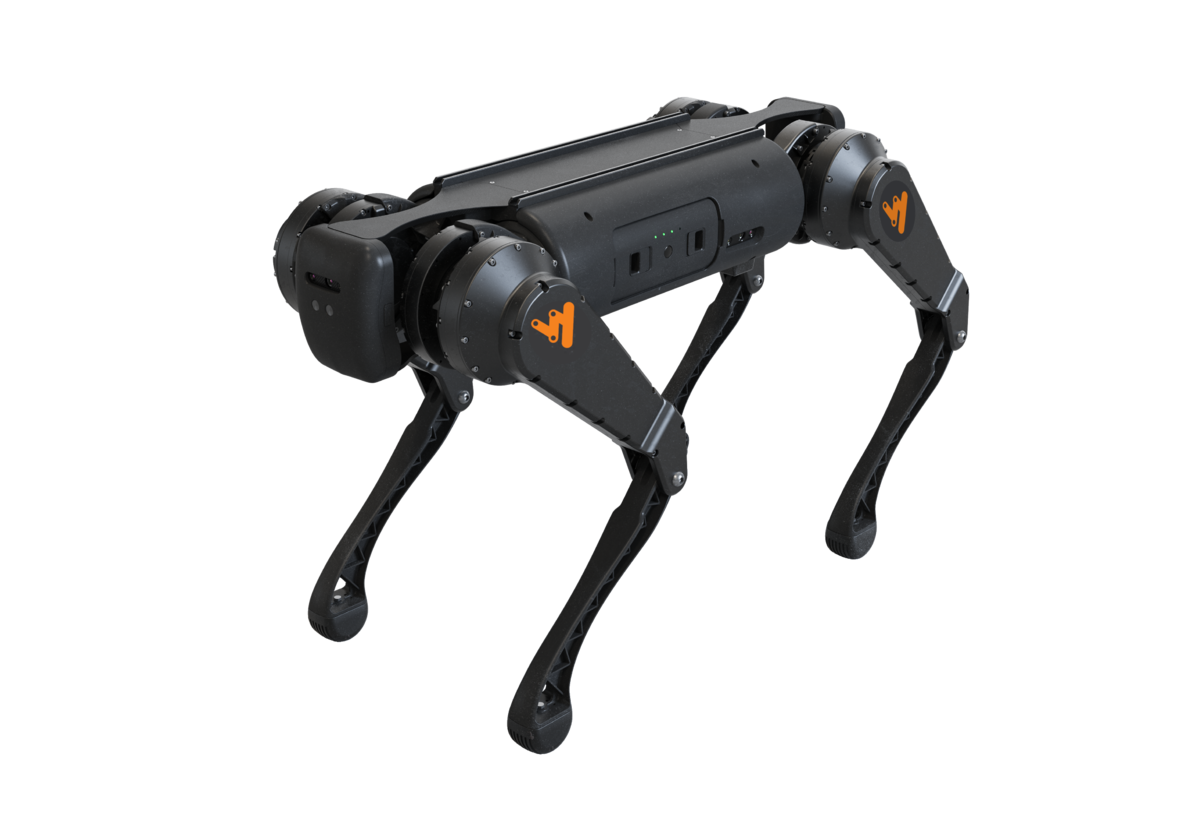 Extensive Hardware Interface
2-3 Nvidia NX Customized Boards.
4G/WIFI/GPS Connectivity Included.
Ultrasonic Sensors Included.
Depth RGBD Cameras Included.
Optional: 5G/Robot Arm/PTZ/Lidar.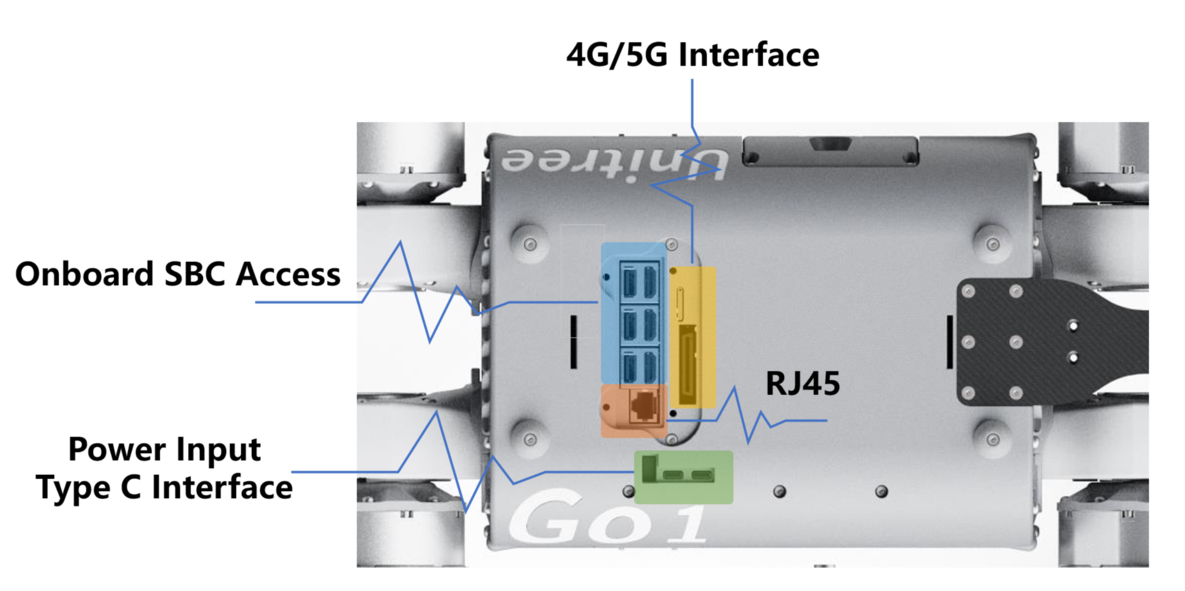 Direct contact sensing installed on each foot.
Fused with motor current sensing.
Waterproof and dust-proof, easily replaceable.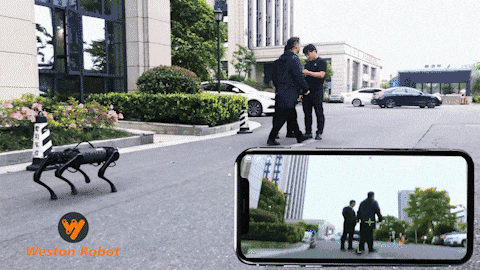 Vision-based Autonomous Object Tracking
Realtime tracking of objects within visual range.
Support online machine learning of the target features.
Displaying the confidence of tracking using color box (green → red, 100% → 0%) .
Vision-based Autonomous Obstacle Avoidance
Avoid obstacle within 0.8m of the robot's visual range.
Capable of detecting the obstacle shapes to adjust the body position.
Realtime display of the adjustment of robot body, maximum distance and area within the visual angle, and the range of walking track.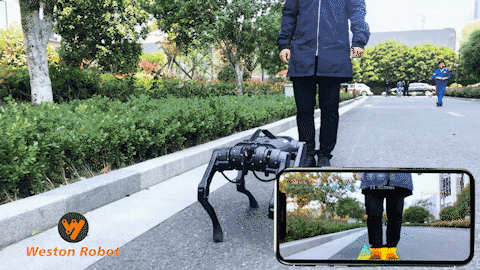 Support map building, autonomous positioning, navigation planning and dynamic obstacle avoidance
Direct access to motor level control for academia research.
Access to upper level computer for more control logic
Access to applicaton computer for AI deployment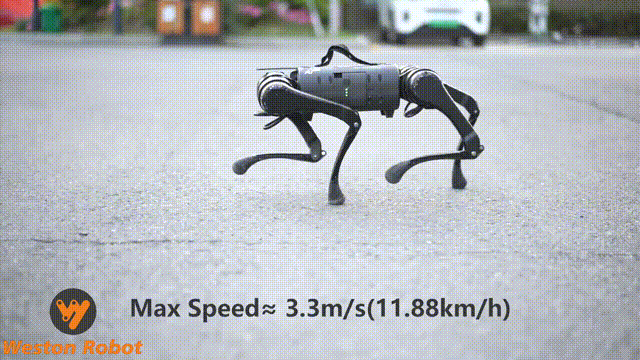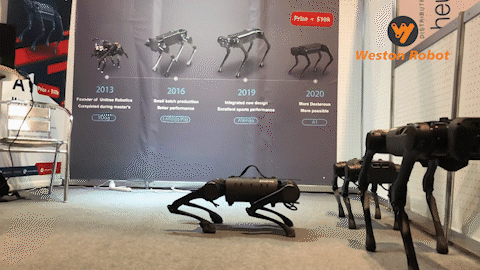 More than 6 years in the field of quadruped robot.
One A1 robot performed backflip 80 times during CES 2020.
Used closed-loop backflip algorithm to ensure motion stability.
Many Industrial Applications
Robot Dog for Fire Rescue
Choose the right package that fits your application
Starting from USD 69K

Optional Package to Purchase:

Charging Station Integration

6 DOF Robot Arm Integration

Robot Remote Assited Driving Toolbox
Compliment A1 with extra components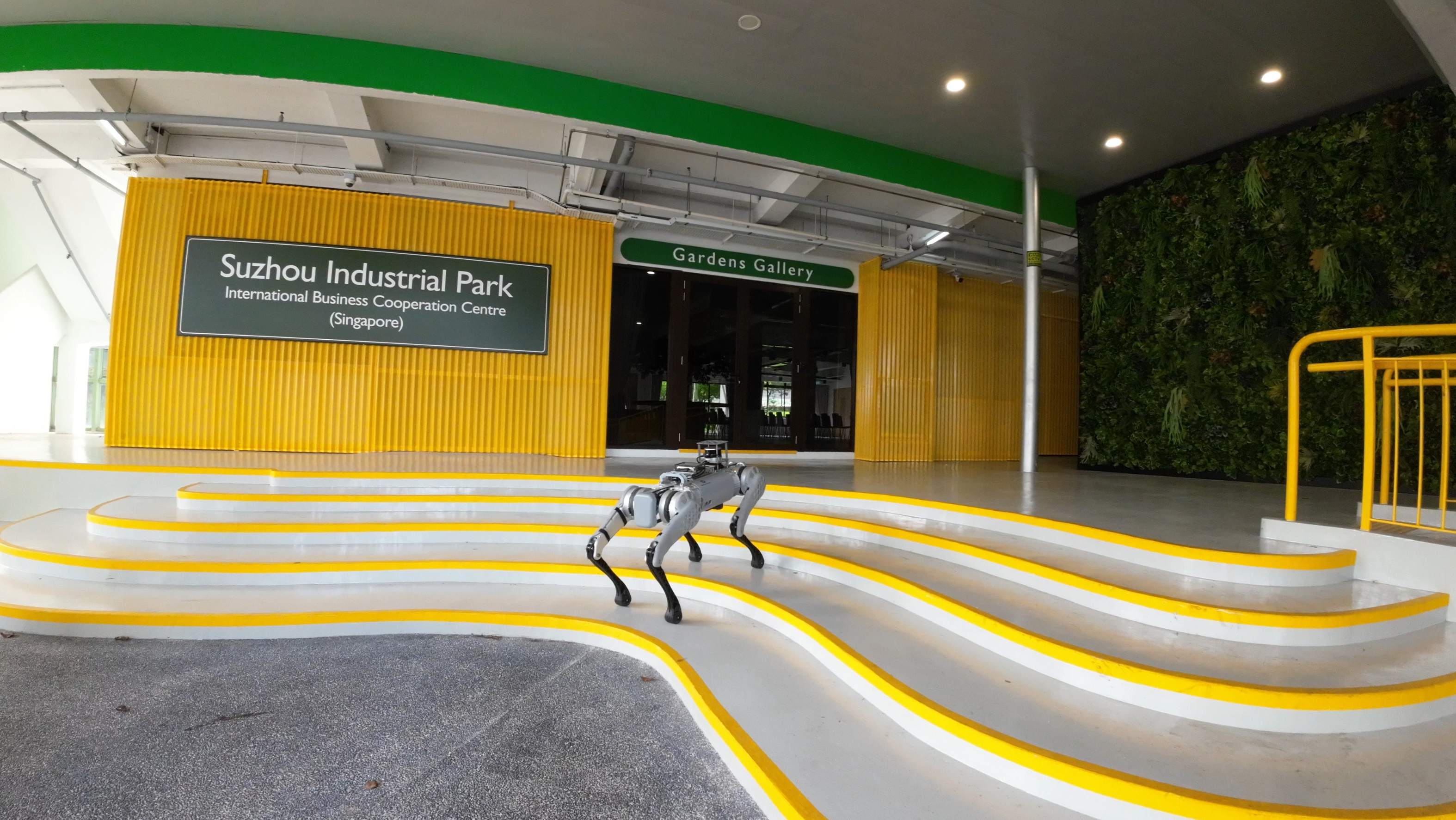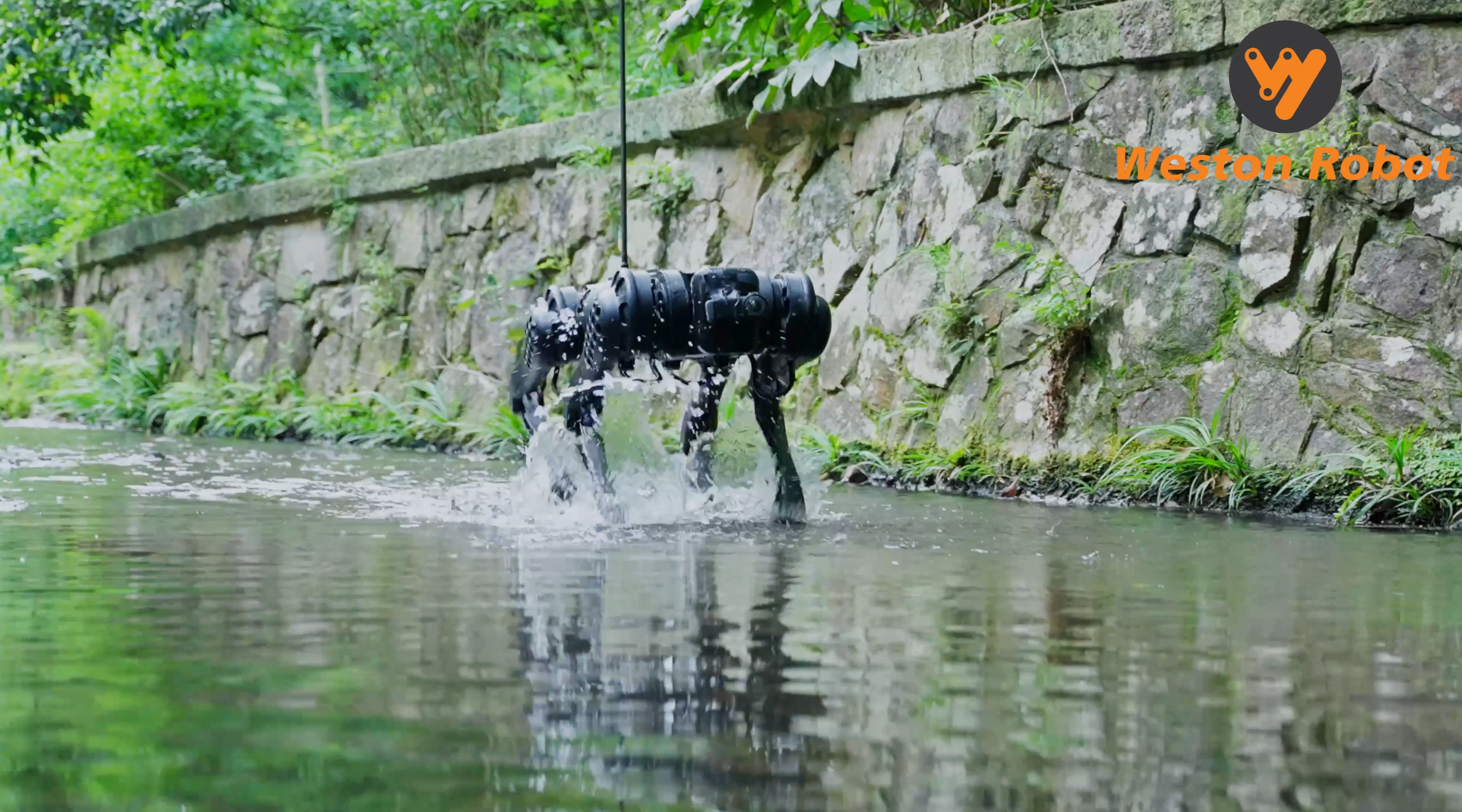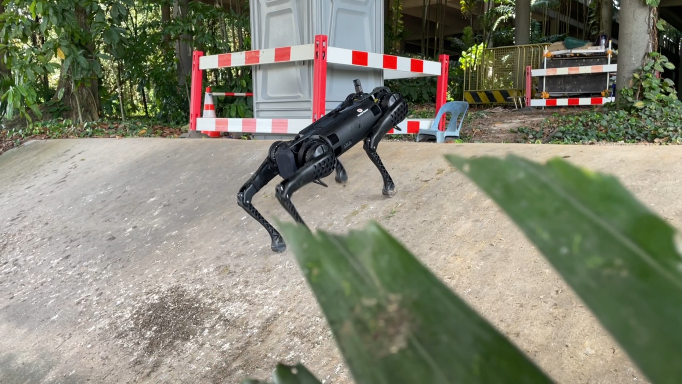 Fill out the form below, we will get in touch with you as soon as possible