Vesuvius Malaysia Adopts Exoskeletons for Loading and Packing Tasks
Founded in 1994, Vesuvius Malaysia is a UK-headquartered manufacturer of clay firebrick and other heat resisting clay products. With the aid of BackX, the workers now are able to carry 25kg of clay without worrying about experiencing back pain.
Vesuvius has a long and successful experience in supporting the Cement industry with the supply of refractories to all areas of the production process. Its production process is very adaptive to different products, and thus automations at some of the production steps might not be the optimal solutions. While with skilled workers in the loop, its versatility is kept.


Due to the overwhelming amount of repeated body bends, workers suffer from back fatigue. Weston Robot (Singapore) introduced back production exoskeletons (a.k.a backX) to Vesuvius Malaysia plant, and received very positive feedback from the field workers. To better help skilled workers in Vesuvius use the exoskeletons, engineers from Weston Robot also spent 2 days on training the workers on proper fitting and maintaining of the device.
Weston Robot Teams Performed On-site Training to Workers at Vesuvius Malaysia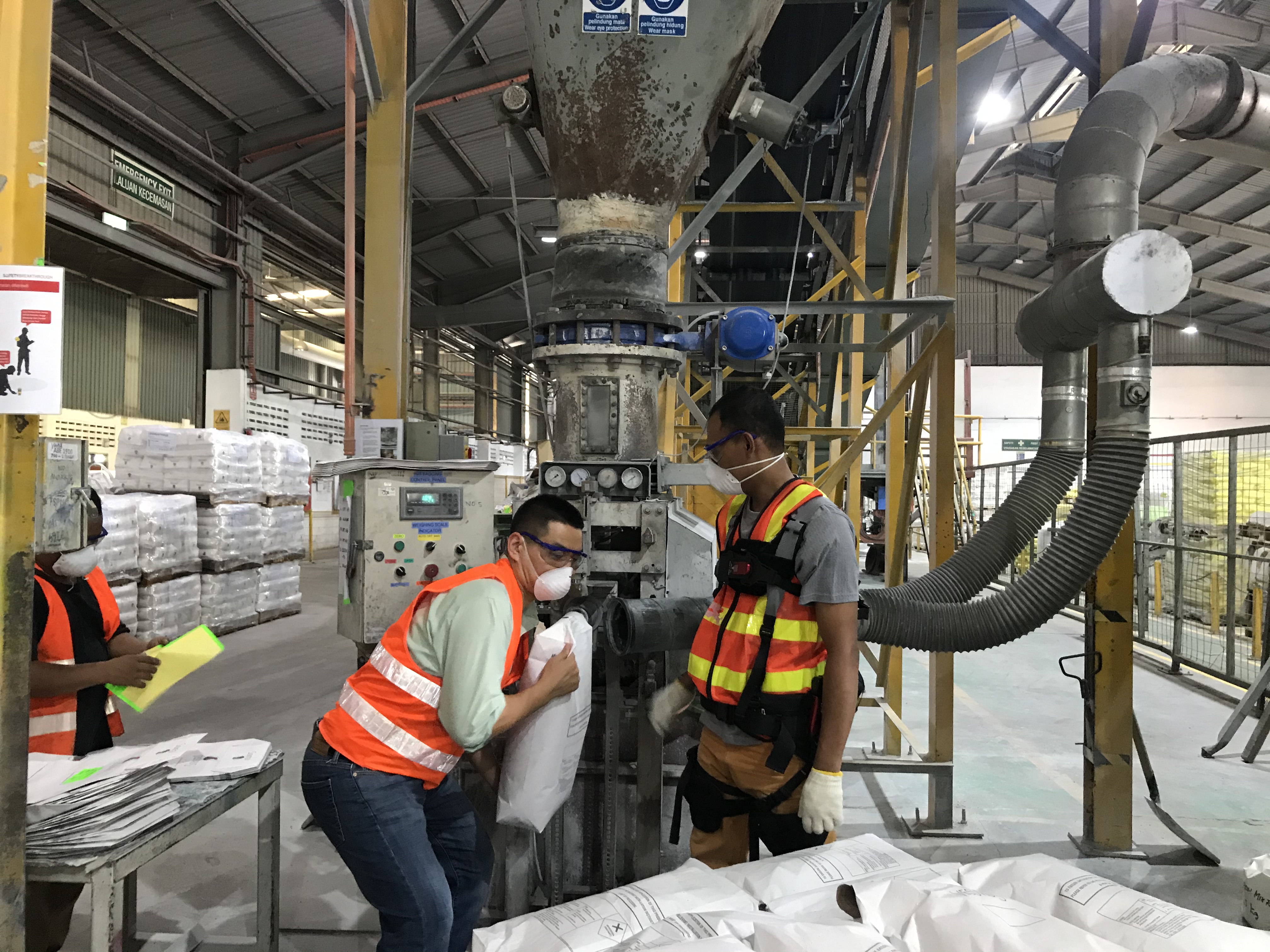 Load Difference between With-exoskeleton and Without-exoskeleton at Vesuvius Malaysia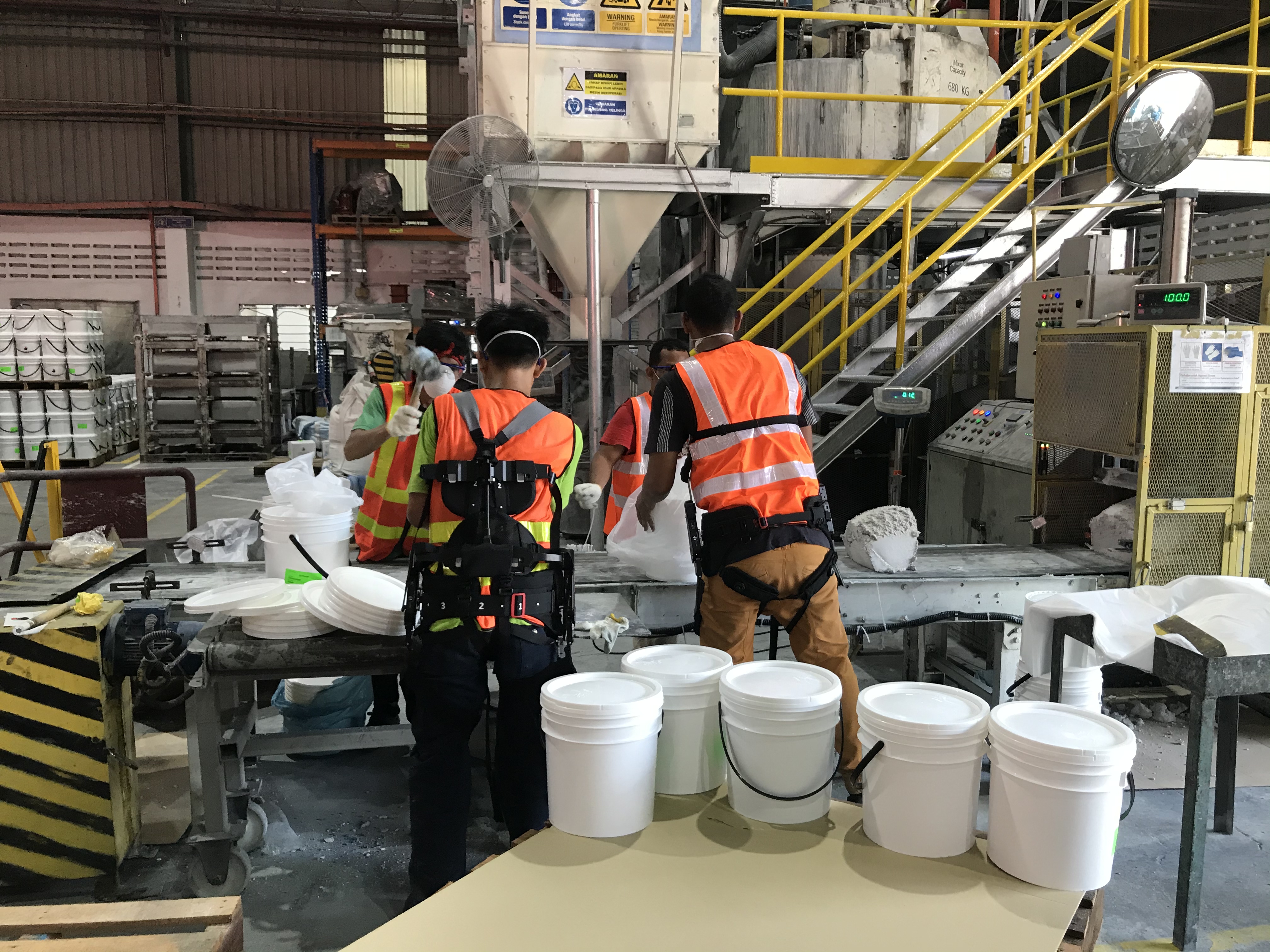 Skilled Workers at Vesuvius Malaysia Use SuitX backX at a Different Production Line
Video: Workers Tried Two Different Back Exoskeleton Models at Vesuvius Malaysia