Weston Robot Received Student Visits from University of Wollongong
A group of engineering undergraduates from University of Wollongong, Australia lead by Prof. Li Weihua spent 1 day with engineers from Weston Robot. Dr. Zhang Yanliang from Weston Robot shared with students about how to close the gap between the academic and industry when deploying robots to solve real-time challenges.
It has never been more exciting to share with the future-ready engineers about the practical challenges facing in today's life. A robot, is one of the perfect example of illustrating the crossing of multidisciplinary engineering fields. Weston Robot had a chance to share the above challenges with a group of engineering students from University of Wollongong lead by a world-known professor Li Weihua, who is a Senior Professor and Academic Program Director for Mechatronic Engineering at the University of Wollongong.

The group consists of 12 engineering students from yr1 to yr 4, who are also on their 2-week of industry 4.0 exchange program in Singapore. Dr. Zhang Yanliang, the chief scientist at Weston Robot, shared about his understanding of developing and deploying various robotics application across different fields. Dr. Zhang started with unnamed surface vessel to quadruped robots, wheeled robots and many special-category mobile robots. Engineers and intern students at Weston Robot also demonstrated their work with the group.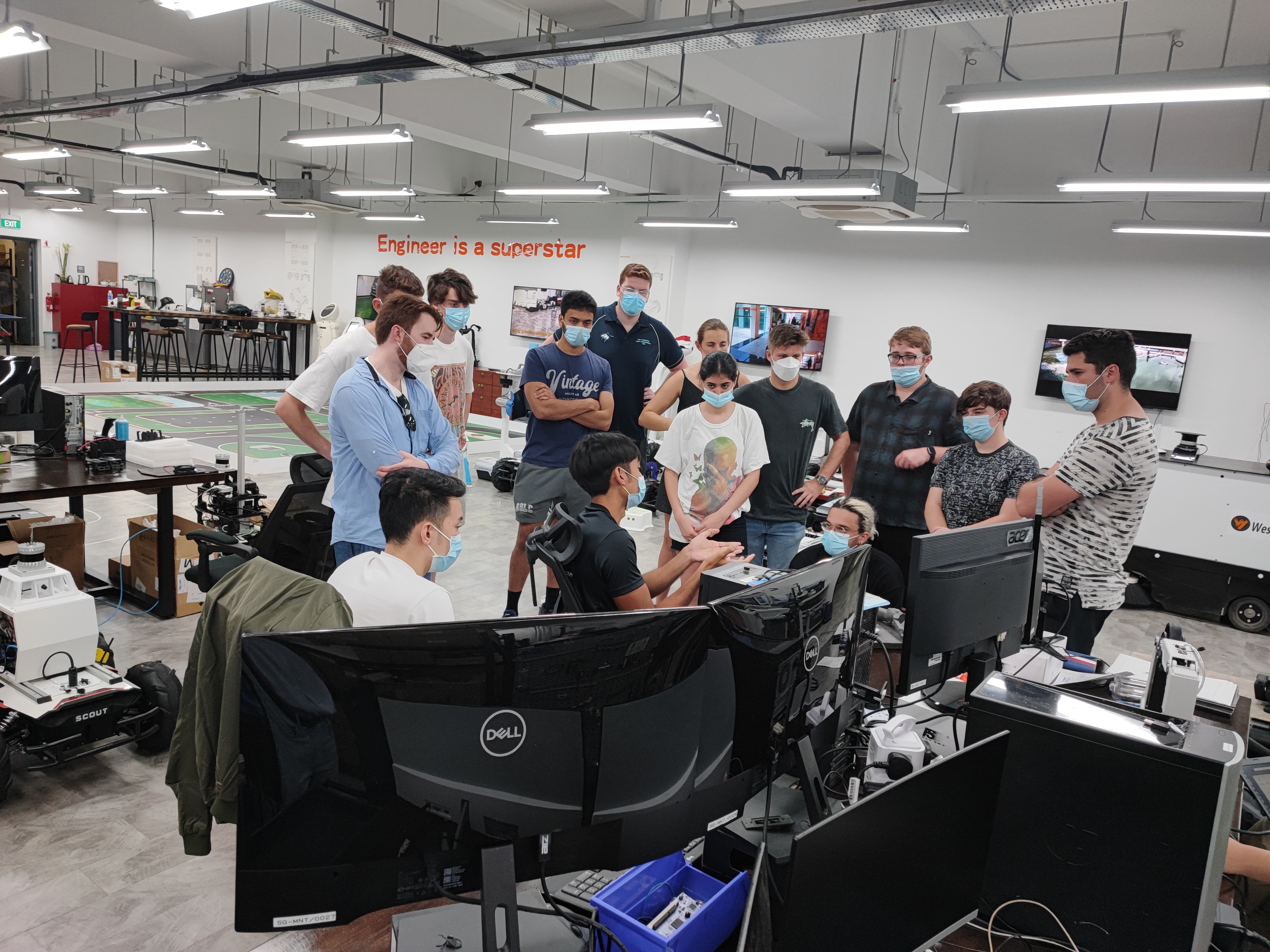 Picture: Weston Robot Intern Students Introduced the Garbage Recognition Work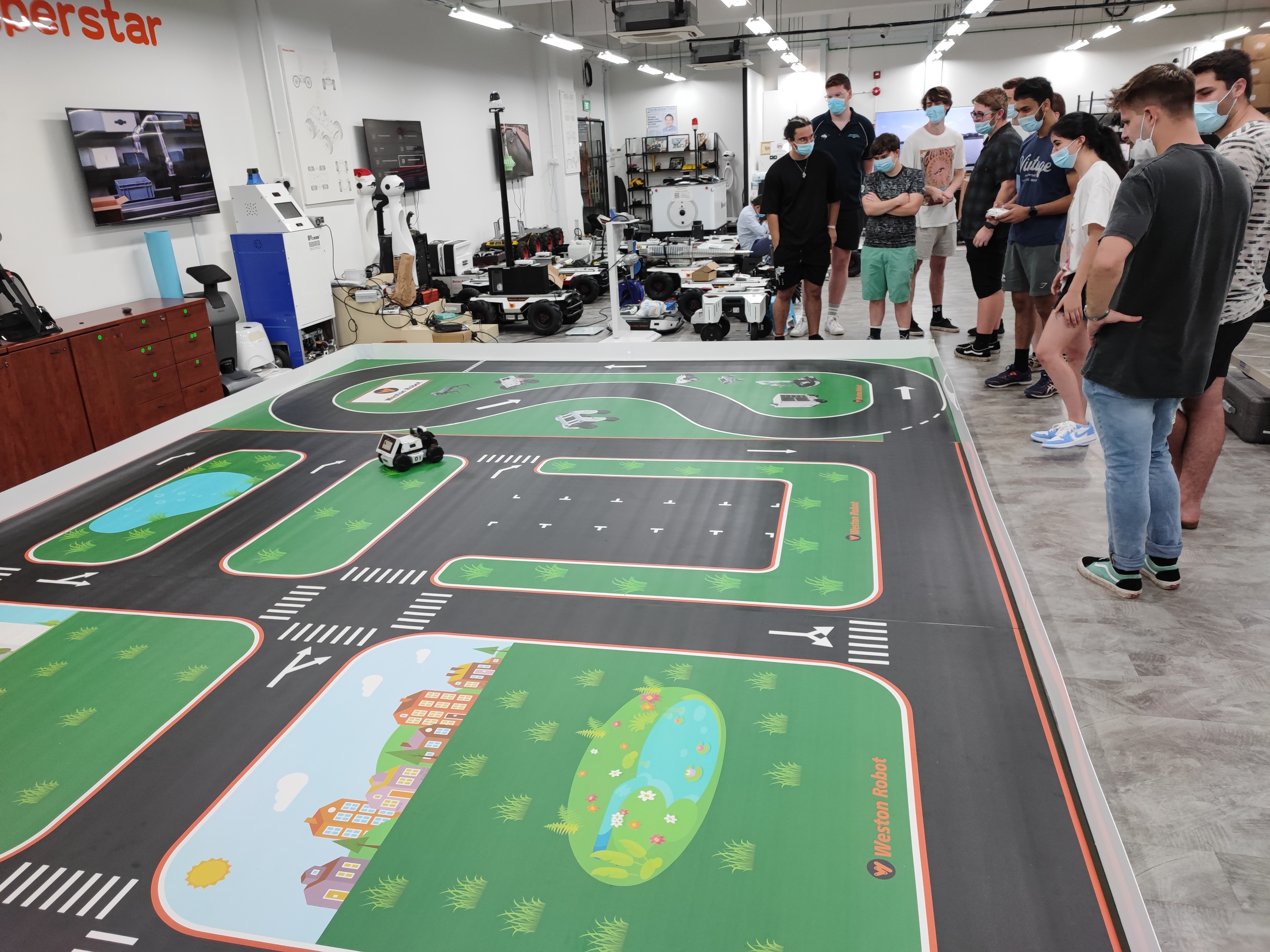 Picture: Students from University of Wollongong Tried the Robot LIMO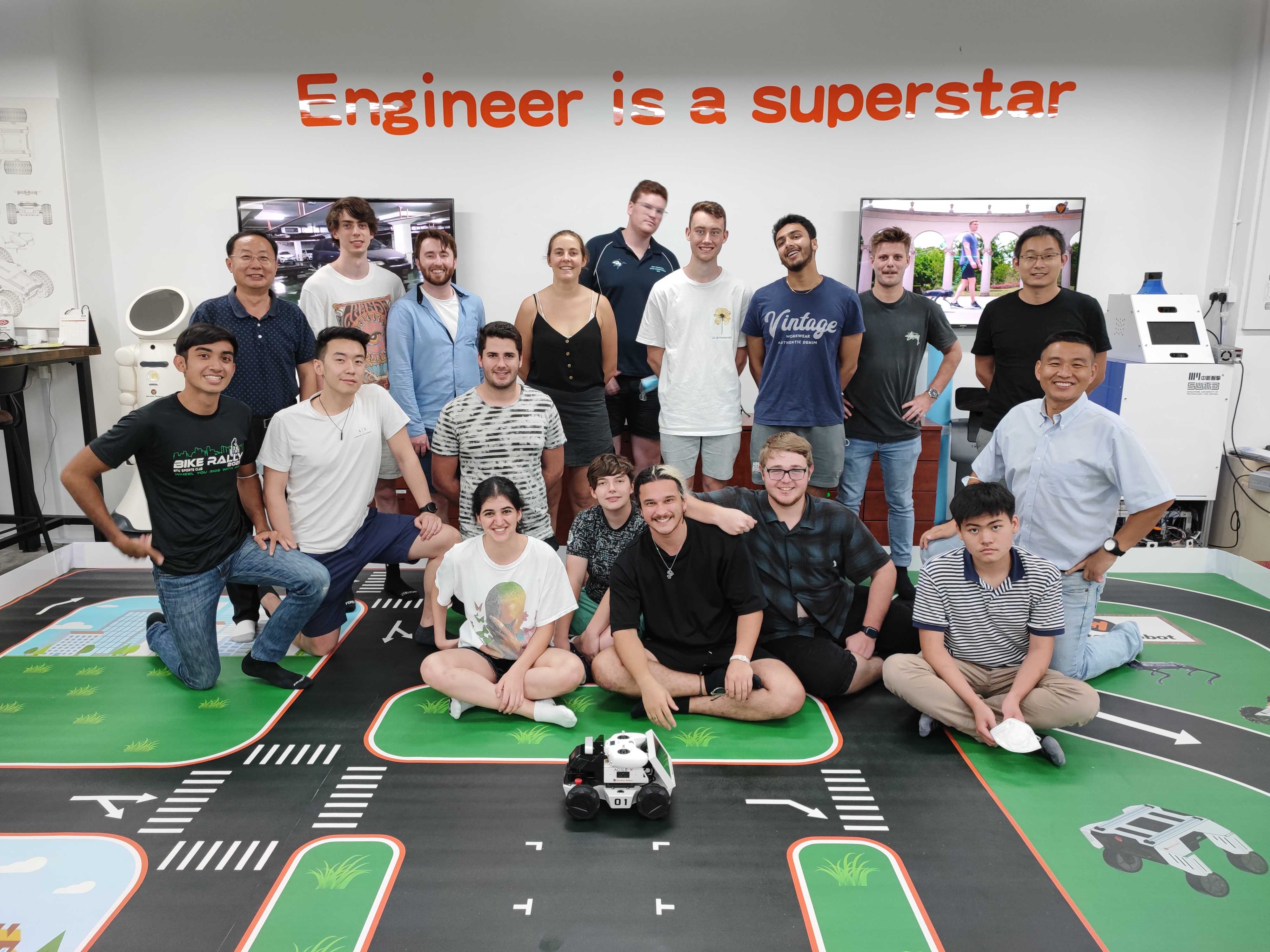 Picture: A Group Photo at Weston Robot's Office